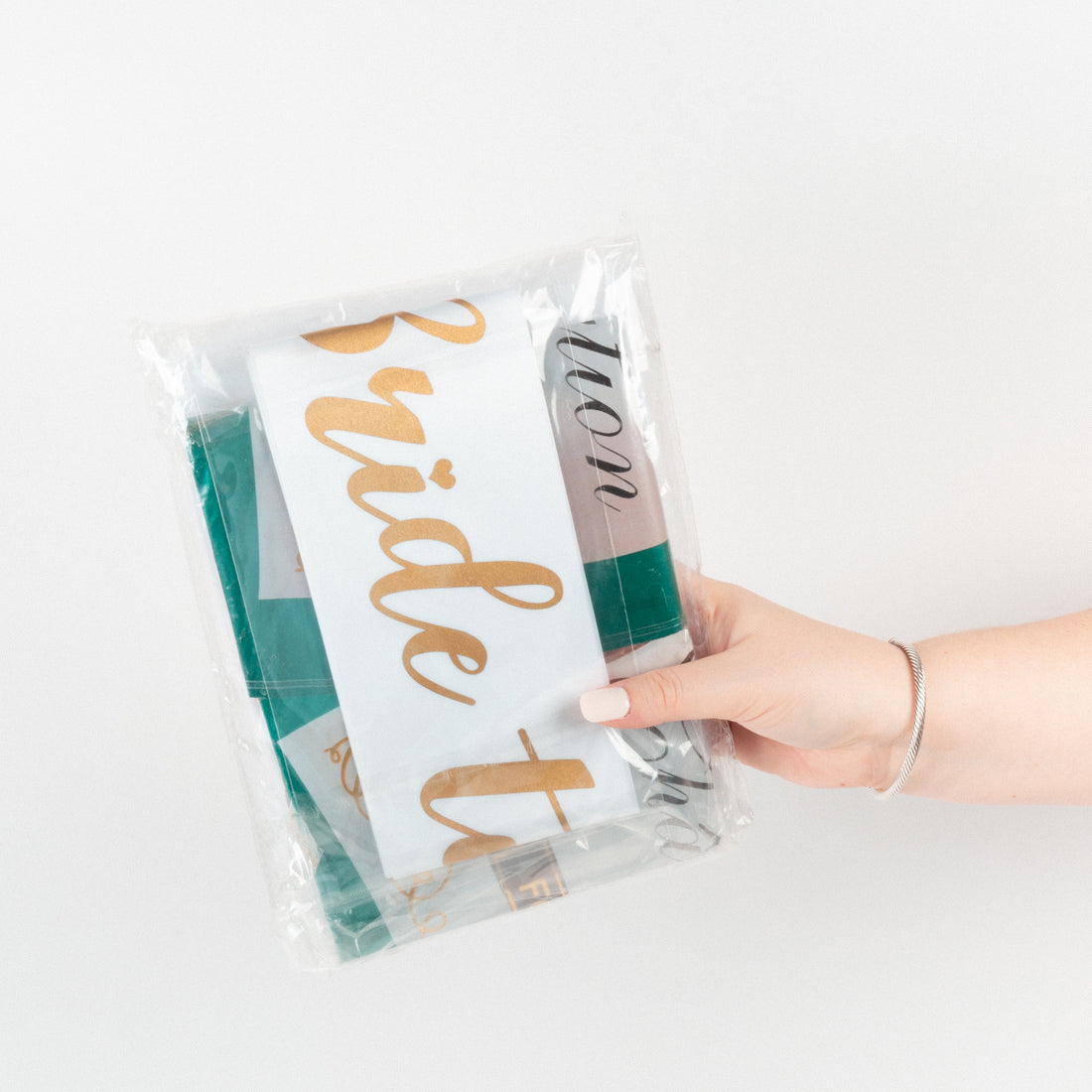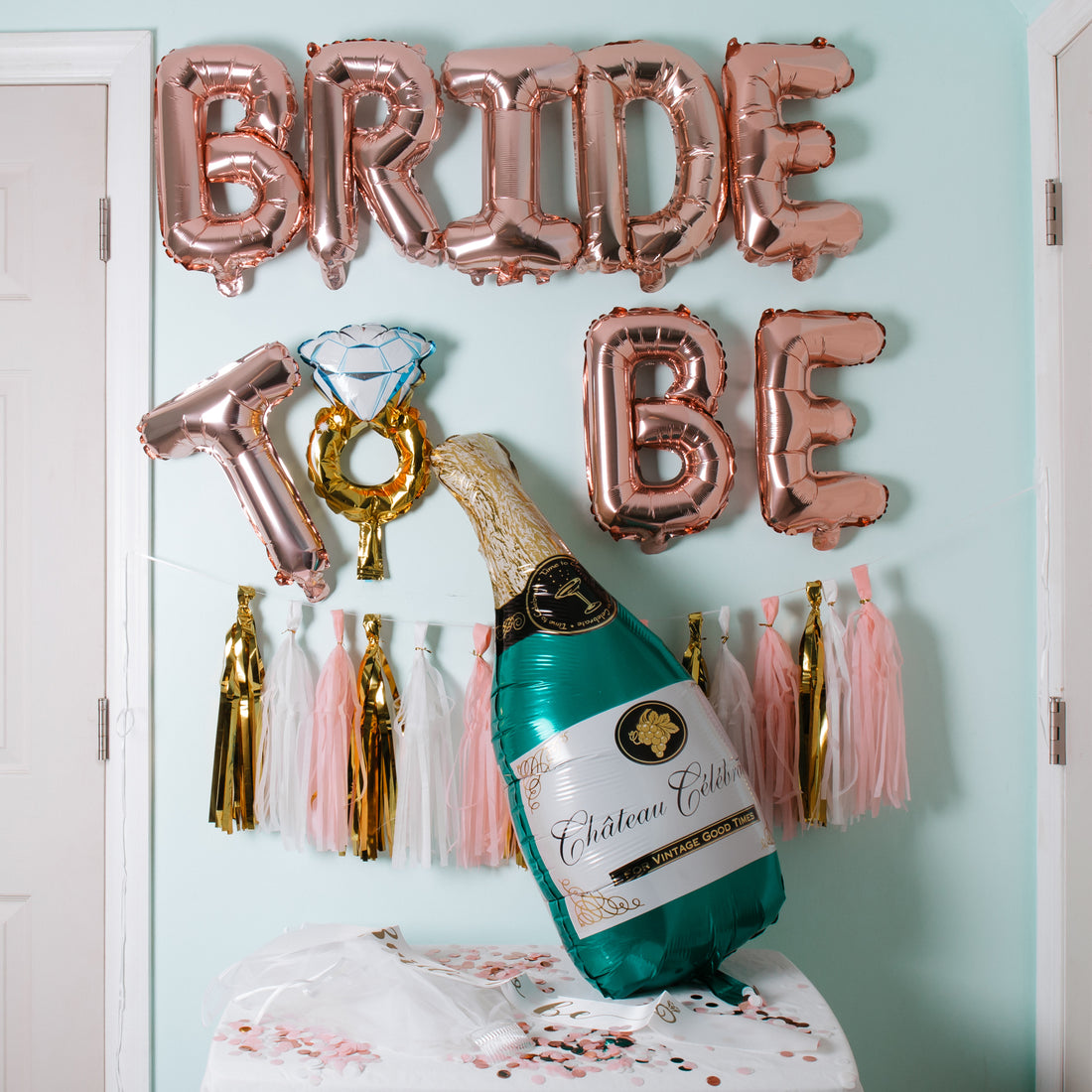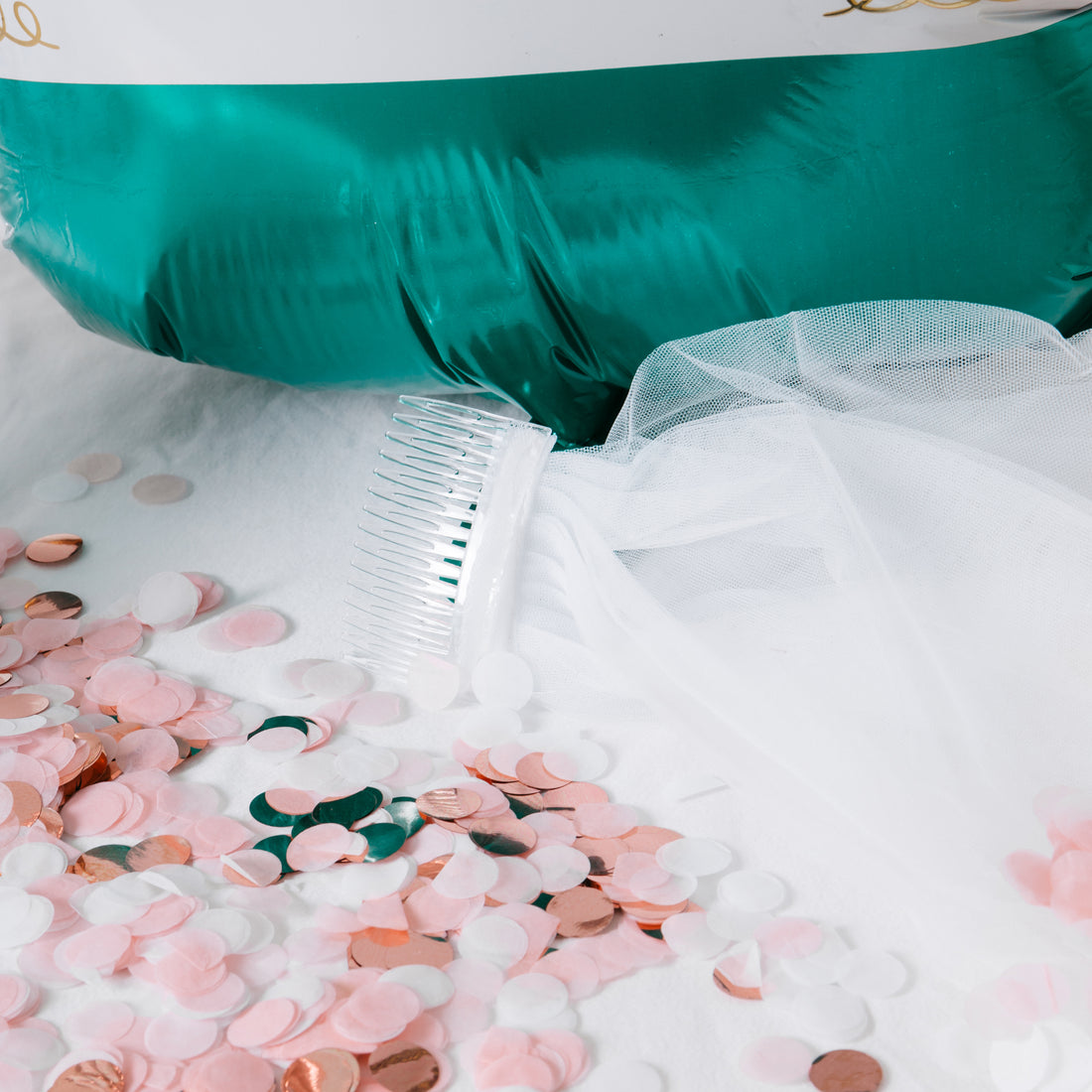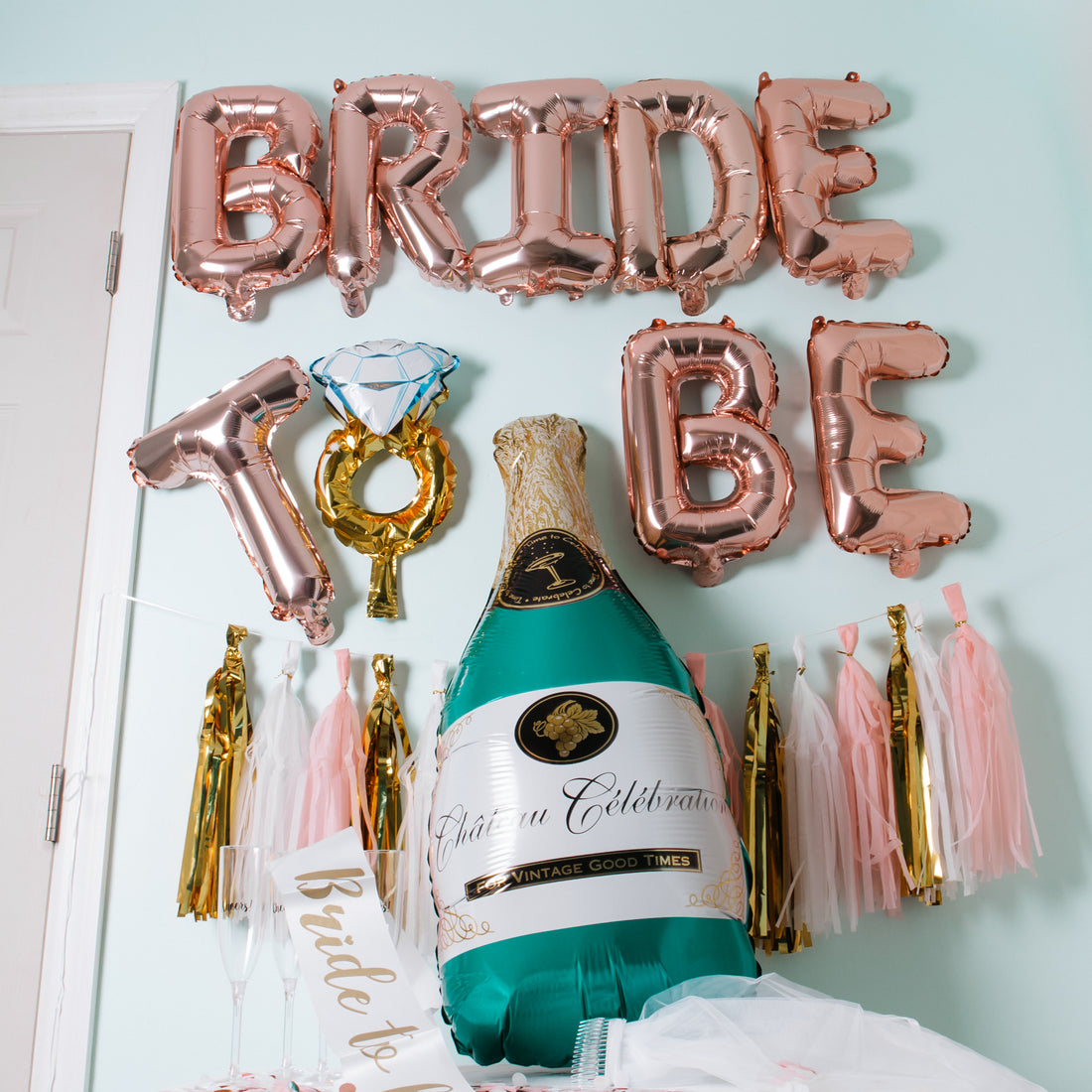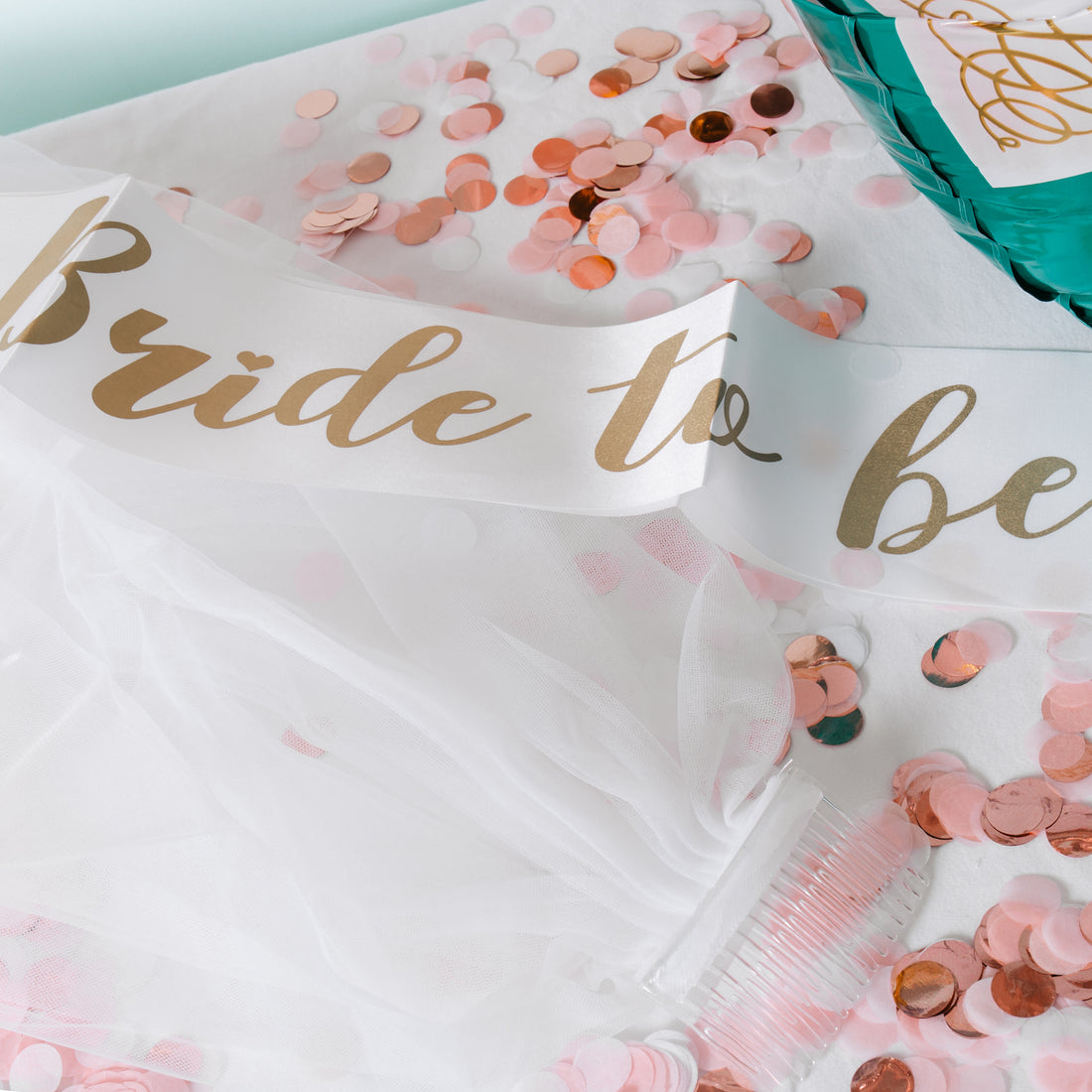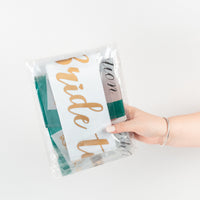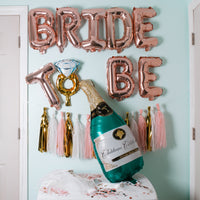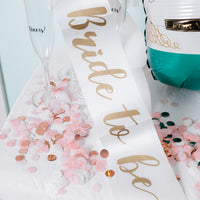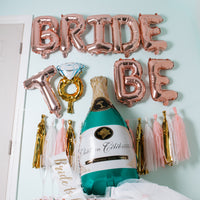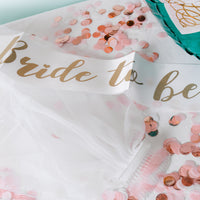 This is your one stop for all of your bachelorette decor needs! It's portable, no need for helium - so perfect for TRAVEL bach parties!
Our custom-designed party kit is simple, light and photo-friendly for the bachelorette of your dreams! We wanted something easy, classy and affordable -- so we worked to create that kit especially for you! 
NO helium or fancy skills needed!
Kit Includes :

♥ bride to be balloon banner
//9 rose gold foil balloons are 16 inches high
//O is replaced with an engagement ring balloon for an extra cute look!

♥ champagne bottle foil balloon
//this HUGE foil balloon measures 40x16 inches -- making it super fun for your selfies :)

♥ bridal sash
//Let everyone know who the 'bride to be' is with this white and gold sash

♥ bridal veil [with comb insert]
//the 'bride to be' should be letting her hair down... what better way than with a special white veil?

♥ tassel garland
//this garland, designed to match the set, features 15 DIY pieces in pink, gold, and white -- and a ribbon.

♥ pink & gold confetti mix
//this matching confetti mix will spice up your table tops, fill latex balloons for a confetti balloon look, or fill push pops. It's totally versatile -- and easy to use to make every setting photo-ready!

TRAVEL-FRIENDLY!
The kit is ready for DESTINATION celebrations.
//No latex balloons, no helium required!
//Light and compact, making it easy to pack into a carry-on
//Just needs tape or a string for a perfect set up (recommended for BRIDE TO BE balloons)
//Quick 30-minute (or less!) set-up!