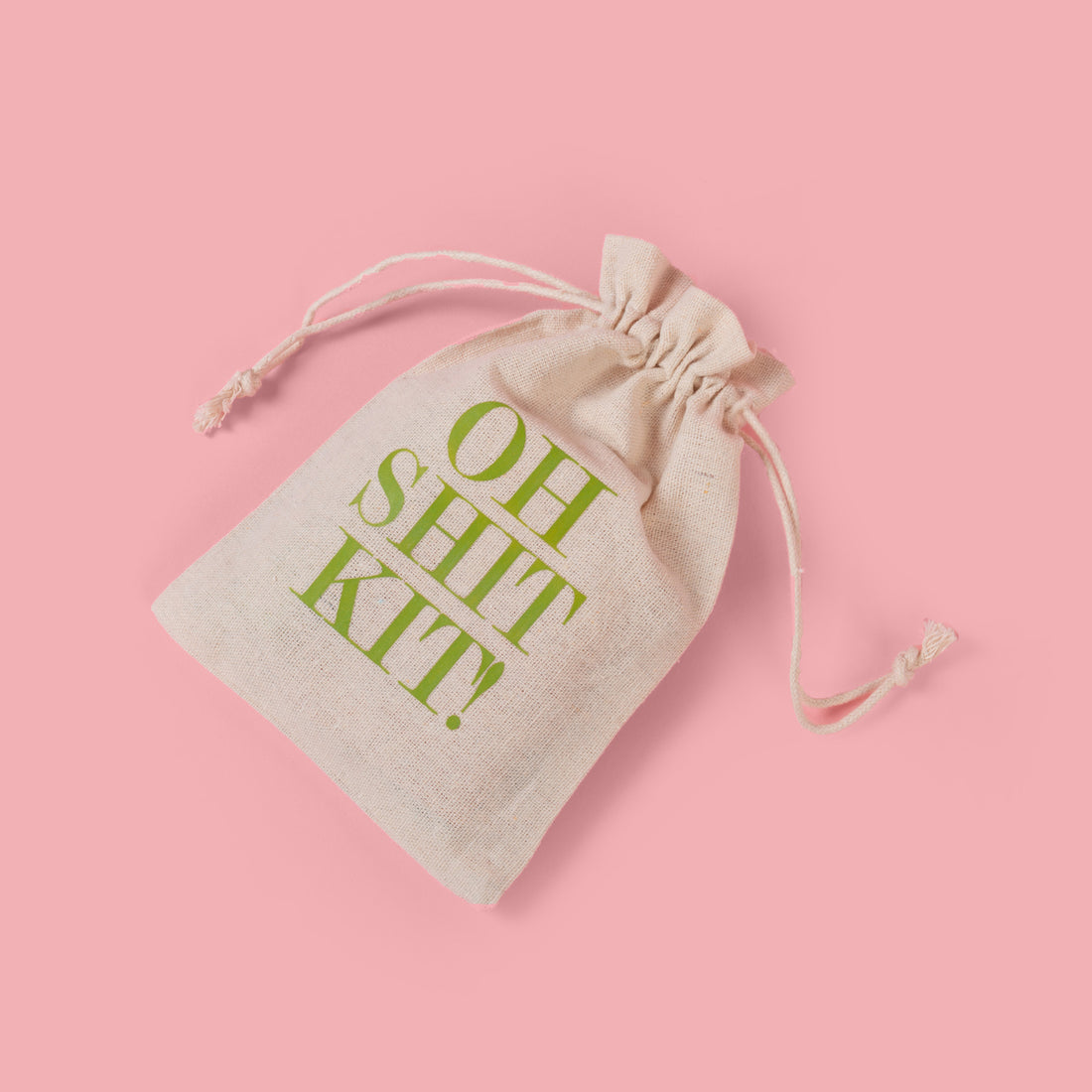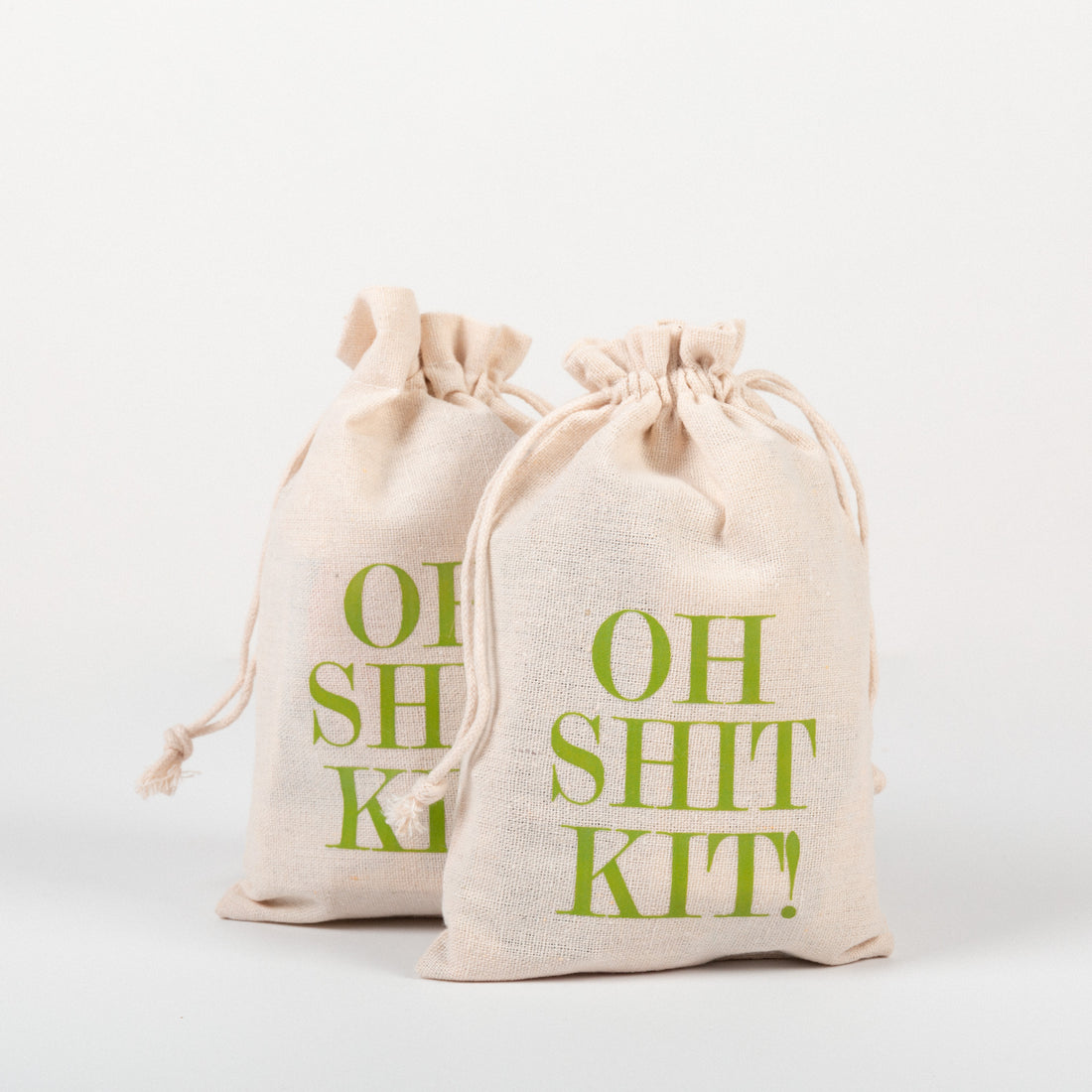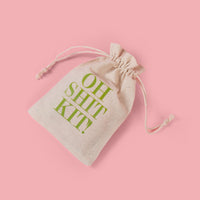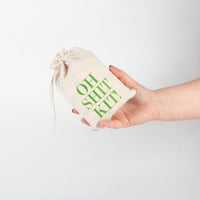 "Oh Shit Kit" Canvas Bags
Shit happens! Be prepared with our Oh Shit Kit bag - the perfect cotton draw-string bag you can fill with all of the necessities you need for a refreshing morning!
Each bag has bright green text and is approximately 7x5 inches in size. This listing is for empty bags. Assembled bags are also available through our store.
COACH - GENDER NEUTRAL
*Kraft bag
1. Purell Wipe
2. Wet One
3. Advil
4. Emergen-C
5. Gum
6. Eye Drops
7. Shout
8. Floss pick
9. Band Aid
10. Ear Plugs

FREQUENT FLYER – WOMEN'S
*White bag
1. Purell Wipe
2. Wet One
3. Advil
4. Emergen-C
5. Gum
6. Eye Drops
7. Shout
8. Floss pick
9. Band Aid
10. Ear Plugs
11. Make up wipe
12. Hair tie
13. Eve wipe
14. Panty liner
15. Refreshing eye patch

FREQUENT FLYER – MEN'S
*White bag
1. Purell Wipe
2. Wet One
3. Advil
4. Emergen-C
5. Gum
6. Eye Drops
7. Shout
8. Floss pick
9. Band Aid
10. Ear Plugs
11. Screen/lens wipe
12. Dude wipe
13. Shoe wipe
14. Comb

JET SETTER – WOMEN'S
*White bag
1. Purell Wipe
2. Wet One
3. Advil
4. Emergen-C
5. Gum
6. Eye Drops
7. Shout
8. Floss pick
9. Band Aid
10. Ear Plugs
11. Make up wipe
12. Hair tie
13. Eve wipe
14. Panty liner
15. Toothbrush
16. Toothpaste
17. Scope
18. Tissues

JET SETTER – MEN'S
*White bag
1. Purell Wipe
2. Wet One
3. Advil
4. Emergen-C
5. Gum
6. Eye Drops
7. Shout
8. Floss pick
9. Band Aid
10. Ear Plugs
11. Screen/lens wipe
12. Dude wipe
13. Shoe wipe
14. Comb
15. Toothbrush
16. Toothpaste
17. Scope
18. Tissues