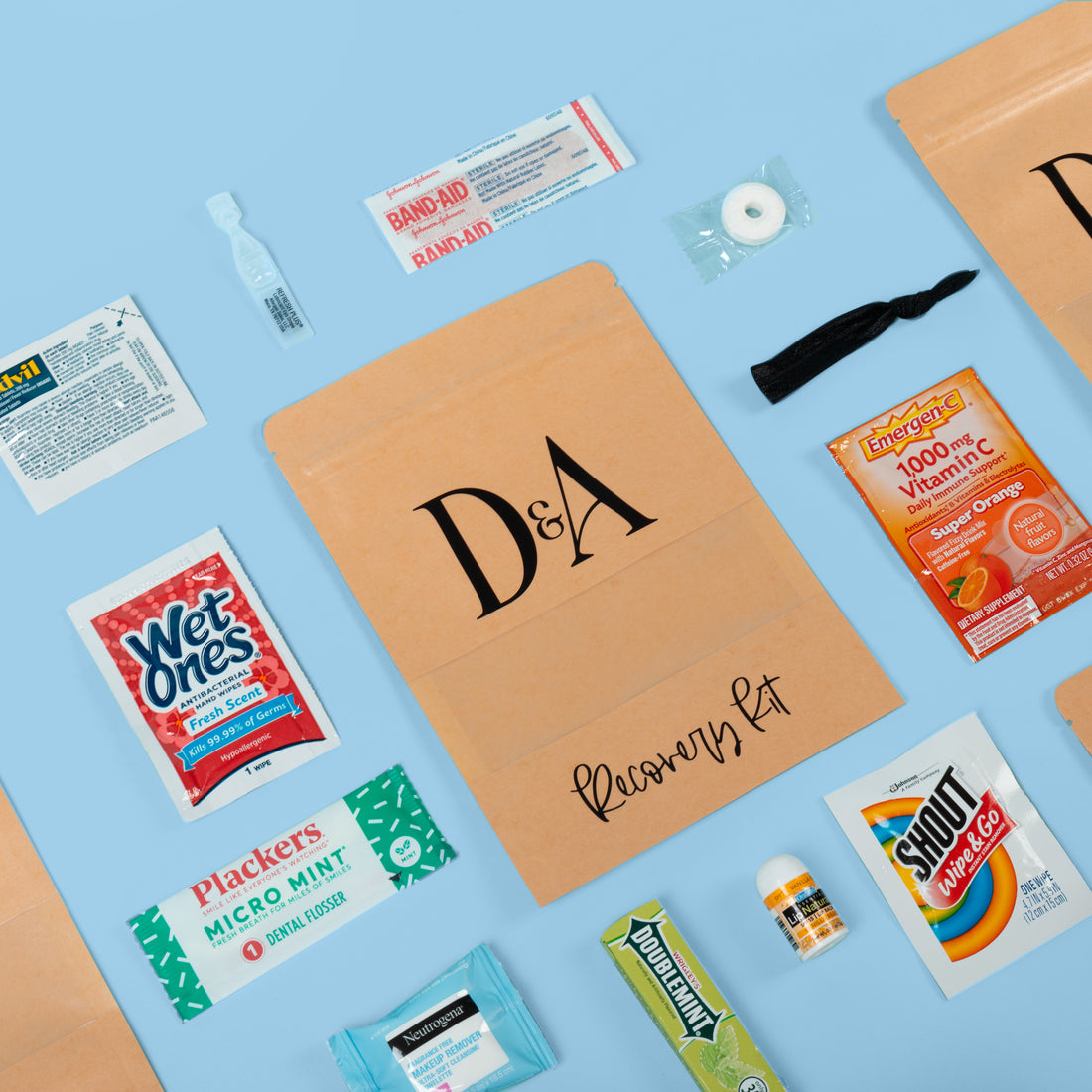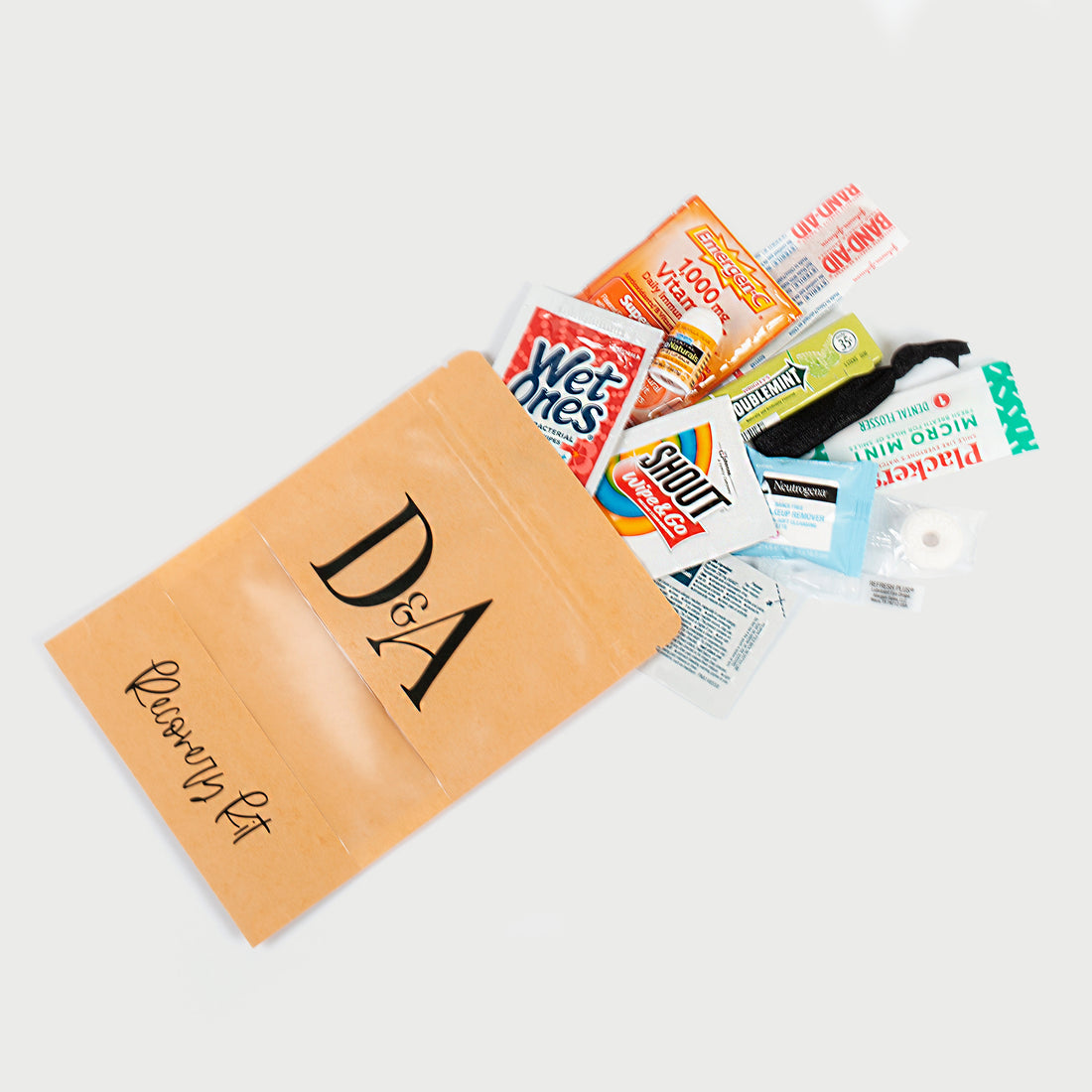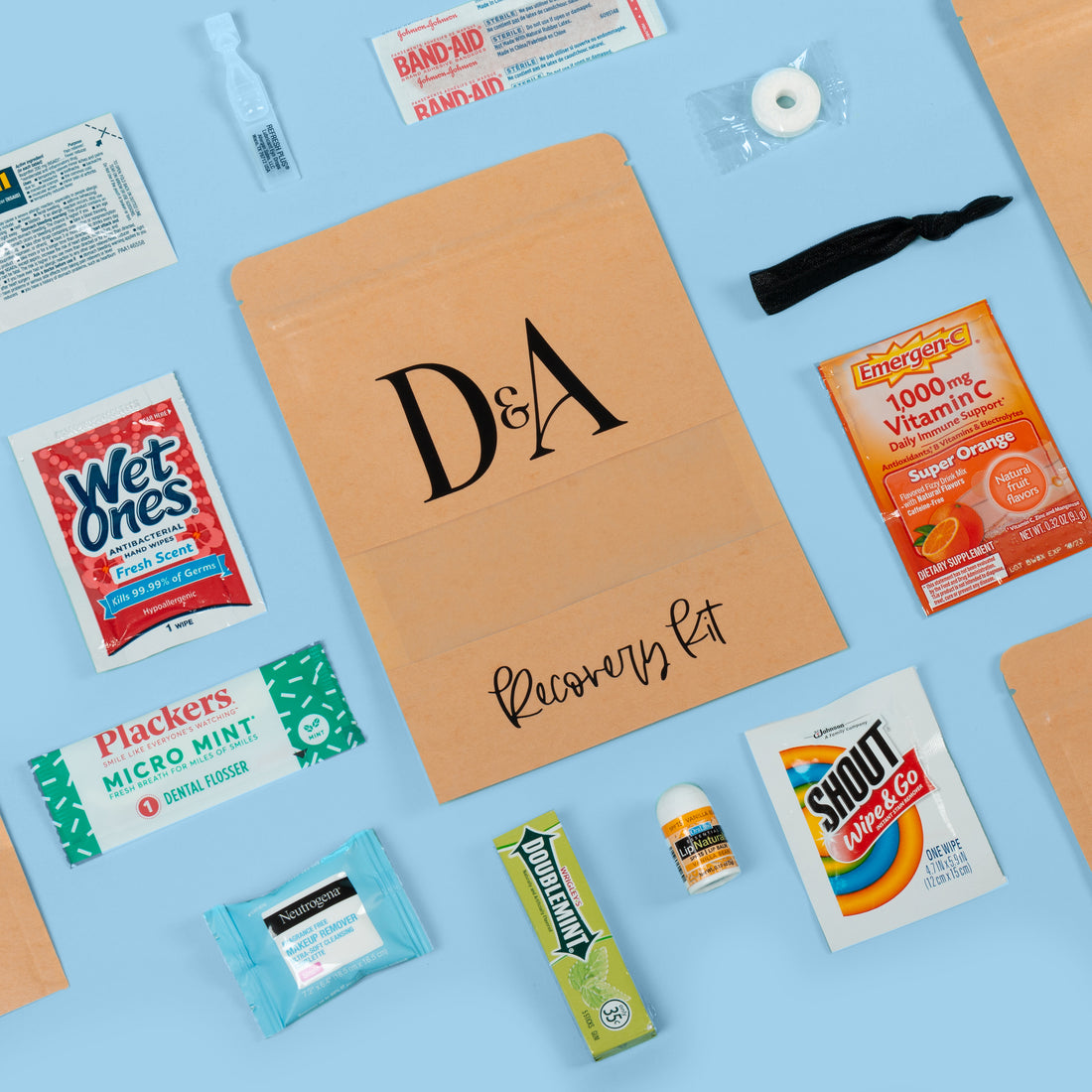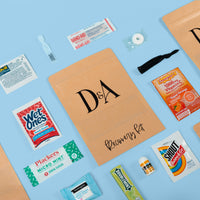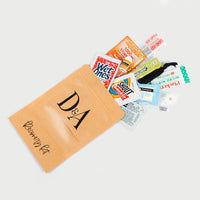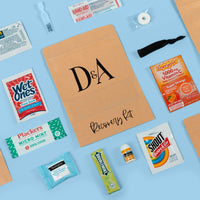 Custom Wedding Hangover Recovery Kit
Give every guest on your list the helping hand they need with a refreshing kit that takes care of everything. The perfect touch for hotel welcome bags, wedding after parties or next day brunches, this custom bag has all the essentials your guests need to feel their best. Upscale, sophisticated AND functional.

You can either provide your own logo/graphics or we can work together to create something custom for you. For custom quantities or fewer than 100 bags, please contact us. Please note there is a 3-4 week production time on custom bags.
Available in a choice of sizes to manage any level of hangover. Read "Details" for more info about sizes and printing.

CHOOSE FROM FIVE SIZES - or just buy the bags!

Classic

1. Advil
2. Band aid
3. Life savers mint
4. Plackers floss pick
5. Shout wipe
XL

1. Advil
2. Band aid
3. Life savers mint
4. Plackers floss pick
5. Shout wipe
6. Trident wintergreen gum
7. Eye drops
8. Emergenc
XXL

1. Advil
2. Band aid
3. Life savers mint
4. Plackers floss pick
5. Shout wipe
6. Trident wintergreen gum
7. Eye drops
8. Emergenc
9. Mini chapstick
10. Wet wipe
Glam
1. Advil
2. Band aid
3. Life savers mint
4. Plackers floss pick
5. Shout wipe
6. Trident wintergreen gum
7. Eye drops
8. Emergenc
9. Hair tie
10. Neutrogena make up remover
Mega (includes all items)

1. Advil
2. Band aid
3. Life savers mint
4. Plackers floss pick
5. Shout wipe
6. Trident wintergreen gum
7. Eye drops
8. Emergenc
9. Mini chapstick
10. Wet wipe
11. Hair tie
12. Neutrogena make up remover