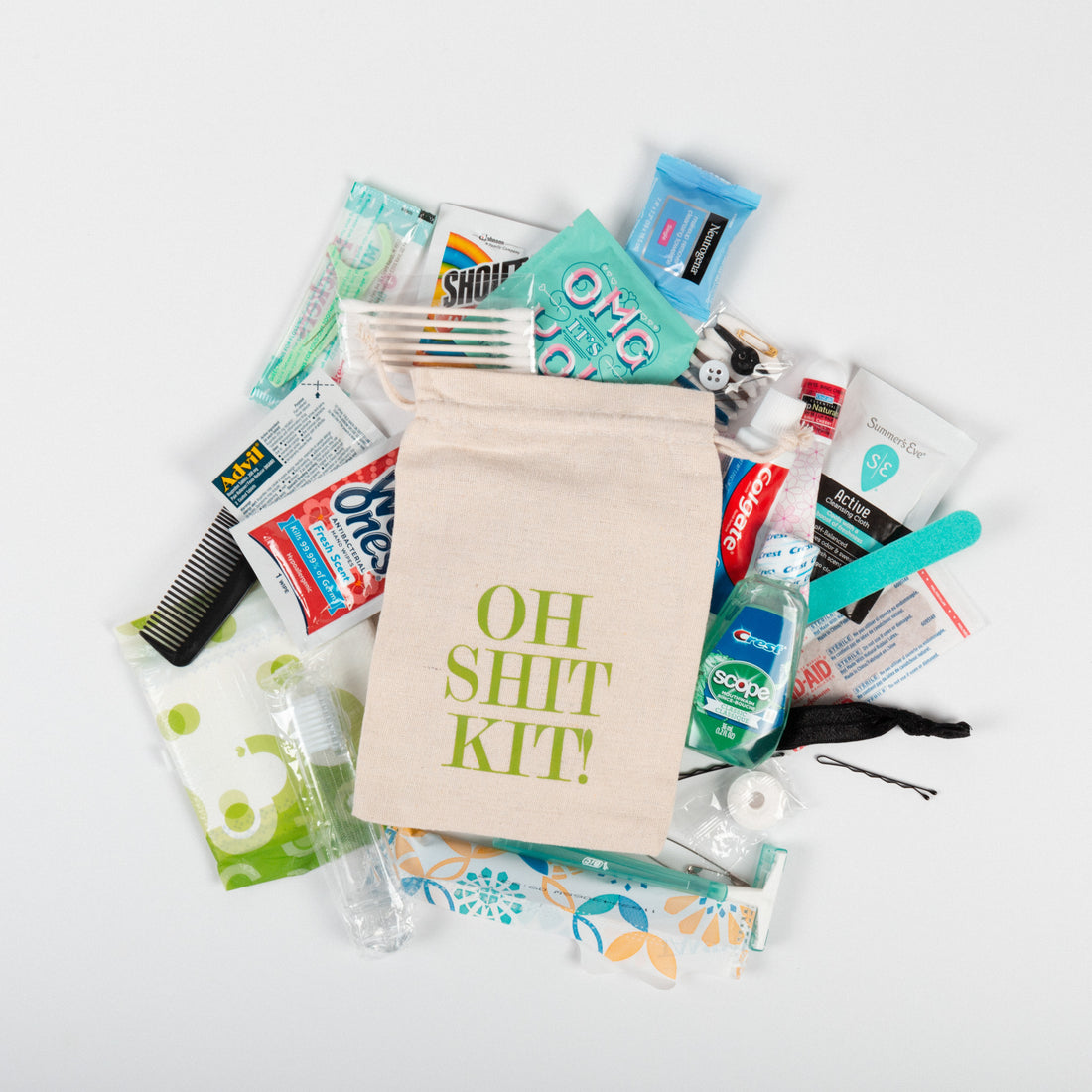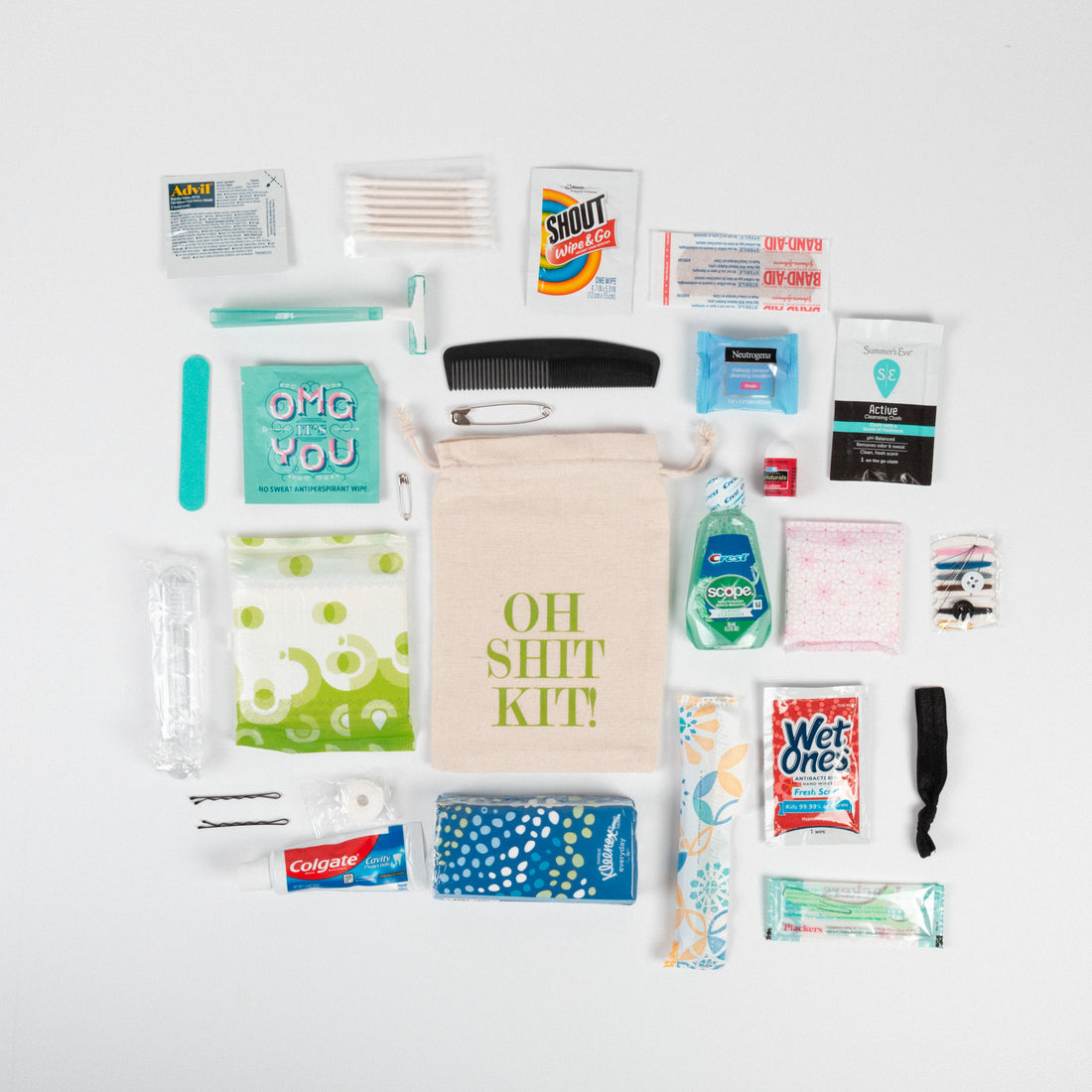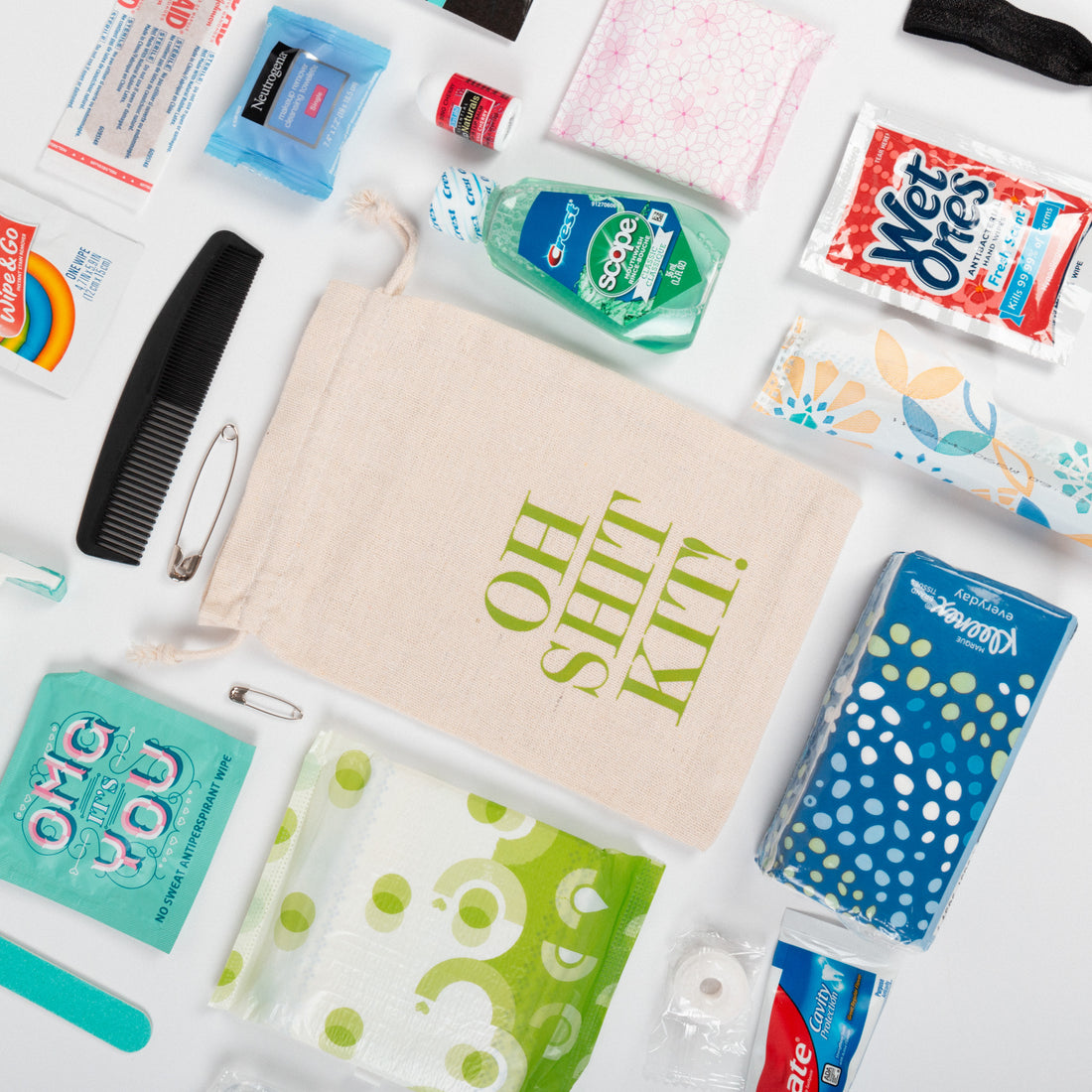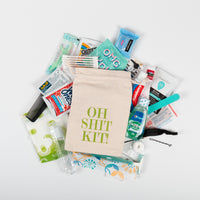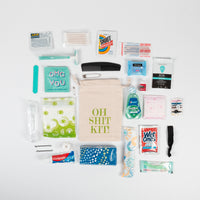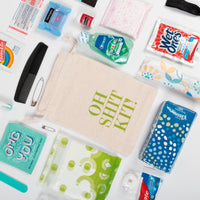 Oh Shit Kit - Assembled Recovery Kit
Shit happens on every wedding day.  Be prepared with POP Studio's Wedding Day Oh Shit Kit - the perfect on-the-go kit filled with all of the necessities she'll need for her wedding day.
Packaged in a beautiful 7x5 inch canvas bag, POP Studio's Oh Shit Kit is perfect for those frustrating wedding emergencies!
Choose from two sizes:

Original
1. Advil
2. Bandaid
3. Mint
4. Shout
5. Floss pick
6. Panty liner
7. Make up wipe
8. Eve wipe
9. Hair tie
10. Bobby pins
11. Safety pins
12. Q tips
Deluxe
1. Advil
2. Bandaid
3. Mint
4. Shout
5. Floss pick
6. Panty liner
7. Make up wipe
8. Eve wipe
9. Hair tie
10. Bobby pins
11. Safety pins
12. Q tips
13. Eye drops
14. Chapstick
15. Deodorant wipe
16. Comb
17. Nail file
18. Sewing Kit