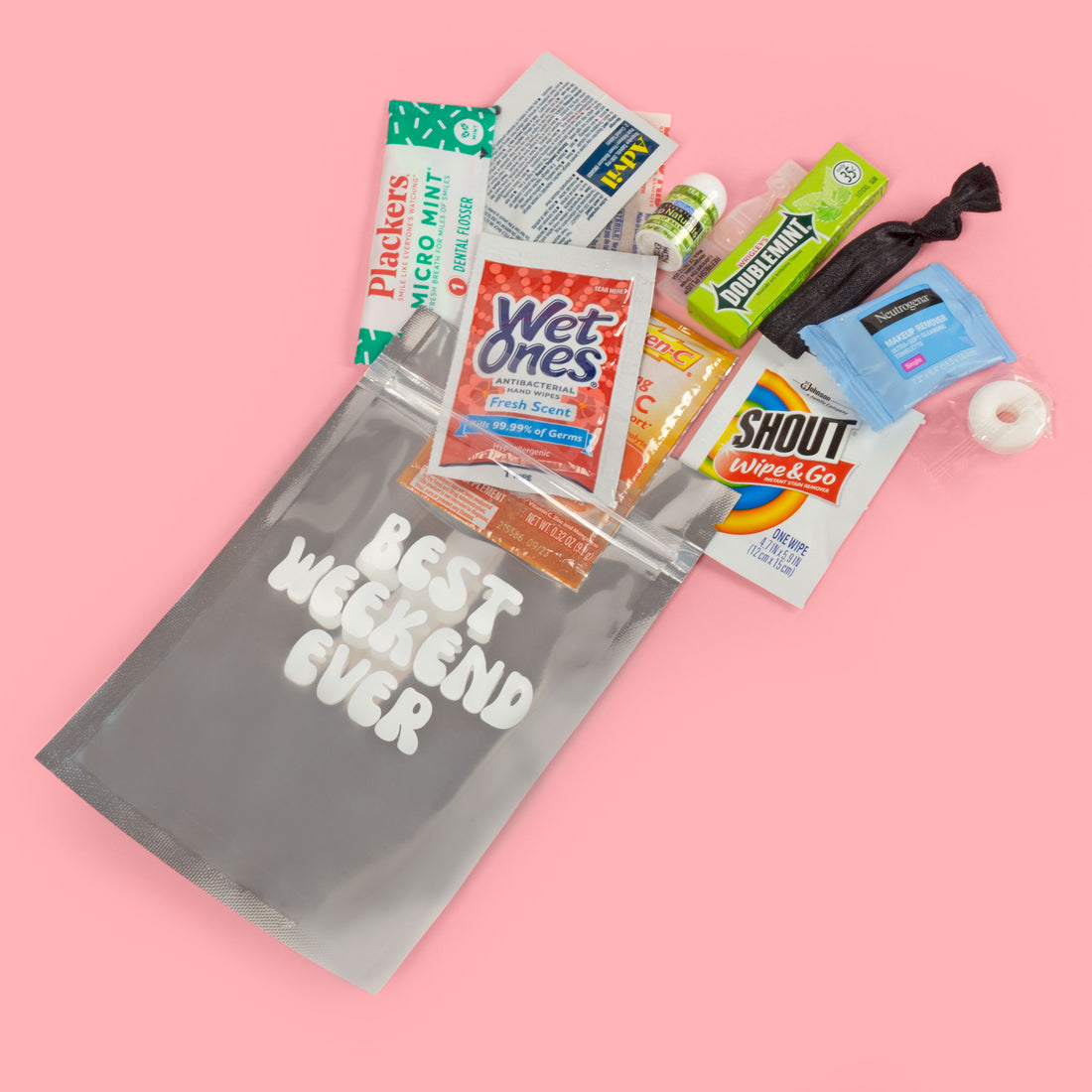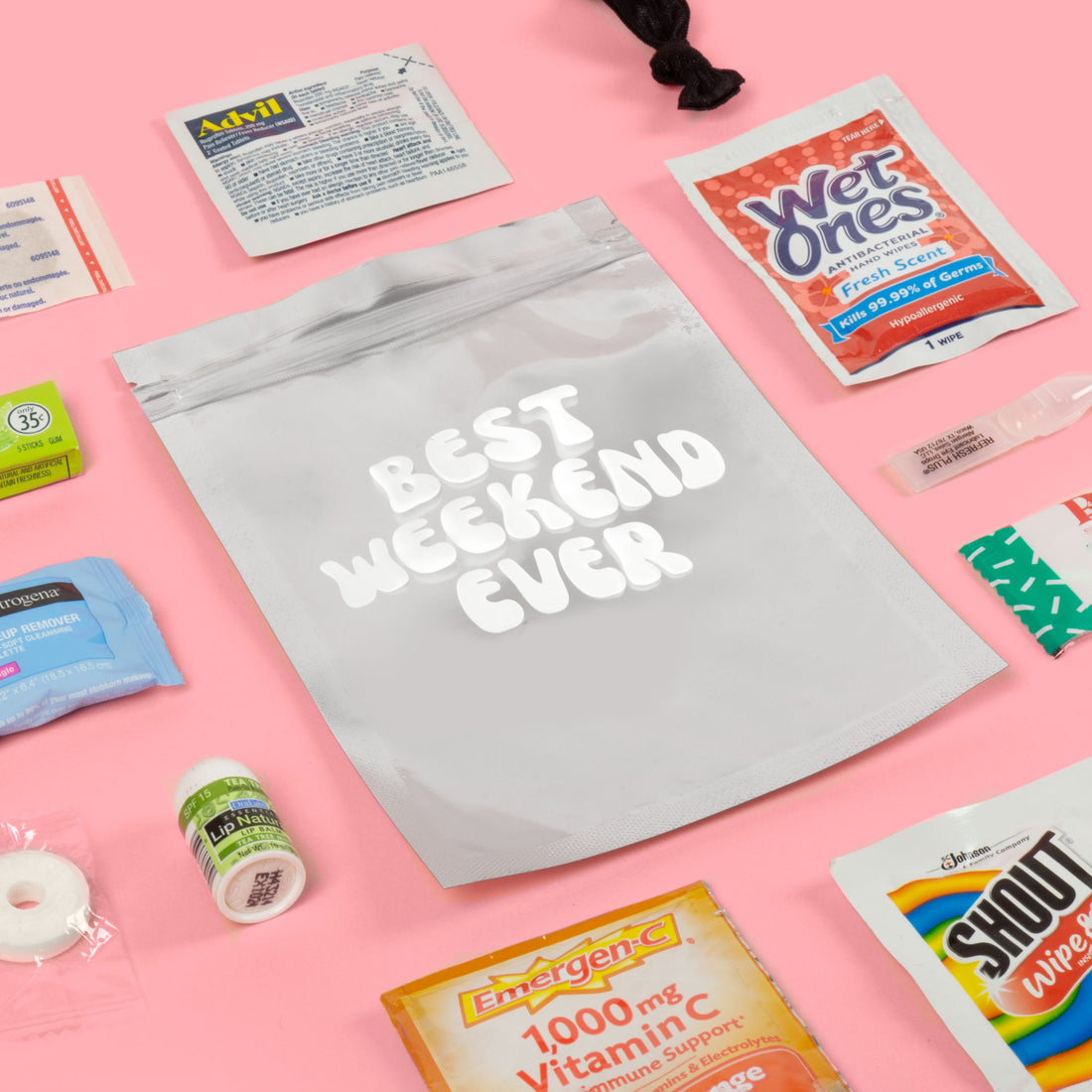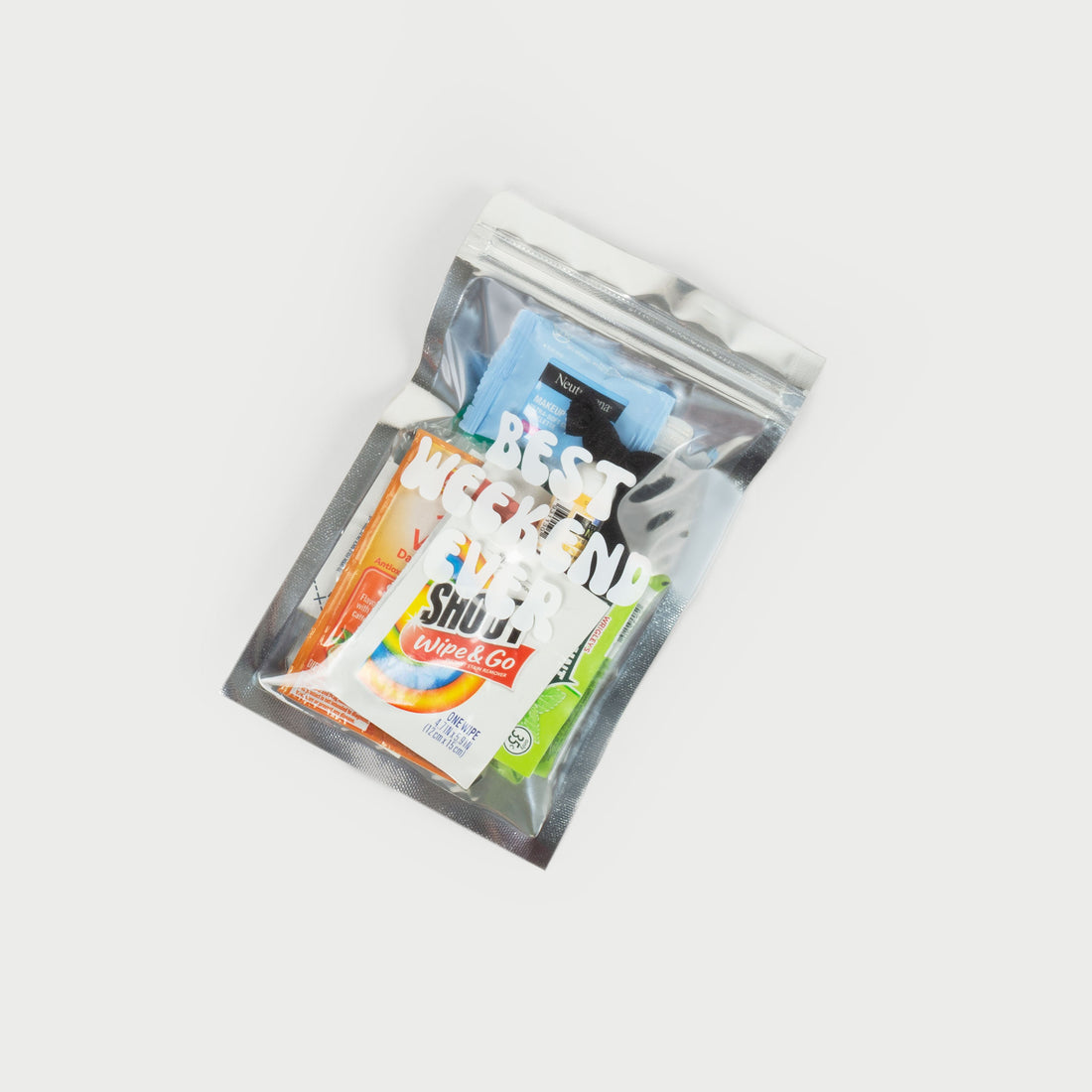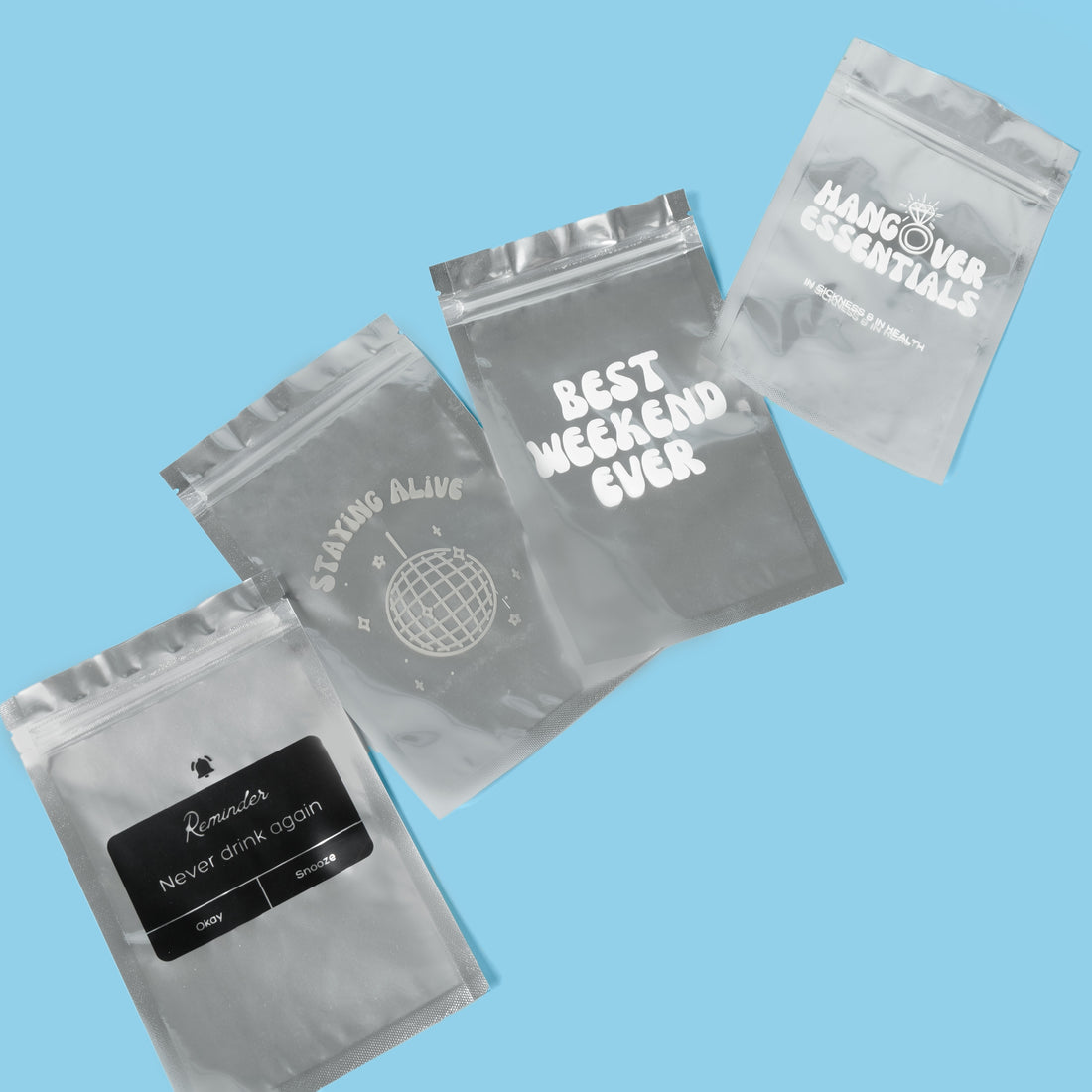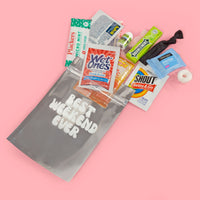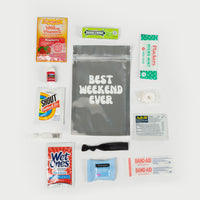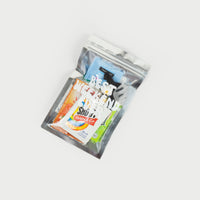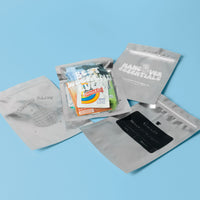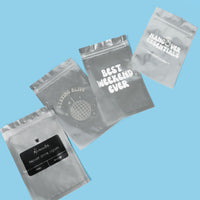 Best Weekend Ever Hangover Recovery Kits
Going away for the weekend? Don't forget to keep your gang refreshed through your festivities!

Our holographic hangover kits have a clear front with text reading "Best Weekend Ever" - perfect as a travel gift or party favor.

Our hangover kits come assembled, meaning you don't have to worry about any set-up or extra shopping. Or, choose the DIY version and get the bags only.
Looking for a holographic bag with a different design? Check out our other styles on our website!
CHOOSE FROM FIVE SIZES - or just buy the bags!

Classic

1. Advil
2. Band aid
3. Life savers mint
4. Plackers floss pick
5. Shout wipe
XL

1. Advil
2. Band aid
3. Life savers mint
4. Plackers floss pick
5. Shout wipe
6. Trident wintergreen gum
7. Eye drops
8. Emergenc
XXL

1. Advil
2. Band aid
3. Life savers mint
4. Plackers floss pick
5. Shout wipe
6. Trident wintergreen gum
7. Eye drops
8. Emergenc
9. Mini chapstick
10. Wet wipe
Glam
1. Advil
2. Band aid
3. Life savers mint
4. Plackers floss pick
5. Shout wipe
6. Trident wintergreen gum
7. Eye drops
8. Emergenc
9. Hair tie
10. Neutrogena make up remover
Mega (includes all items)

1. Advil
2. Band aid
3. Life savers mint
4. Plackers floss pick
5. Shout wipe
6. Trident wintergreen gum
7. Eye drops
8. Emergenc
9. Mini chapstick
10. Wet wipe
11. Hair tie
12. Neutrogena make up remover