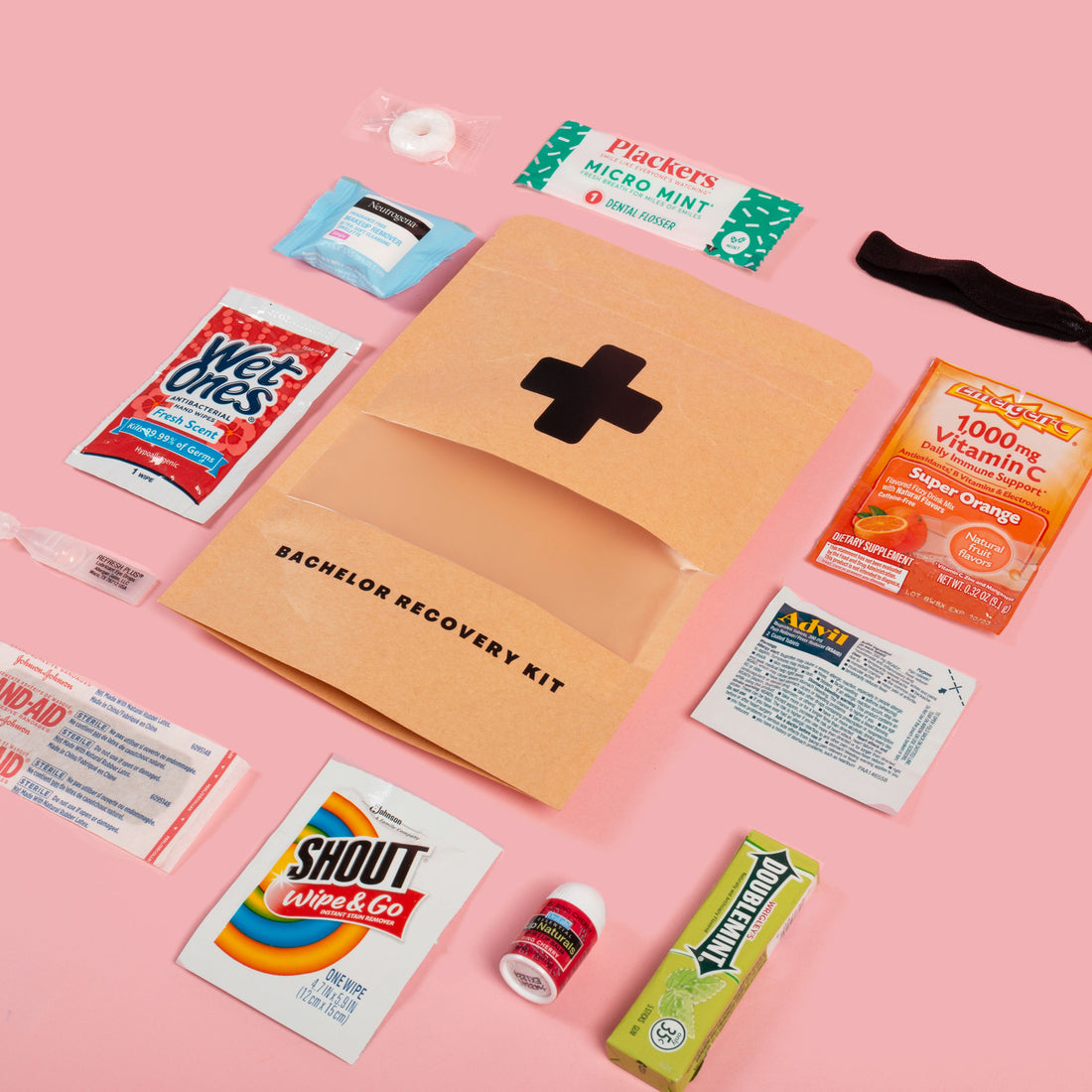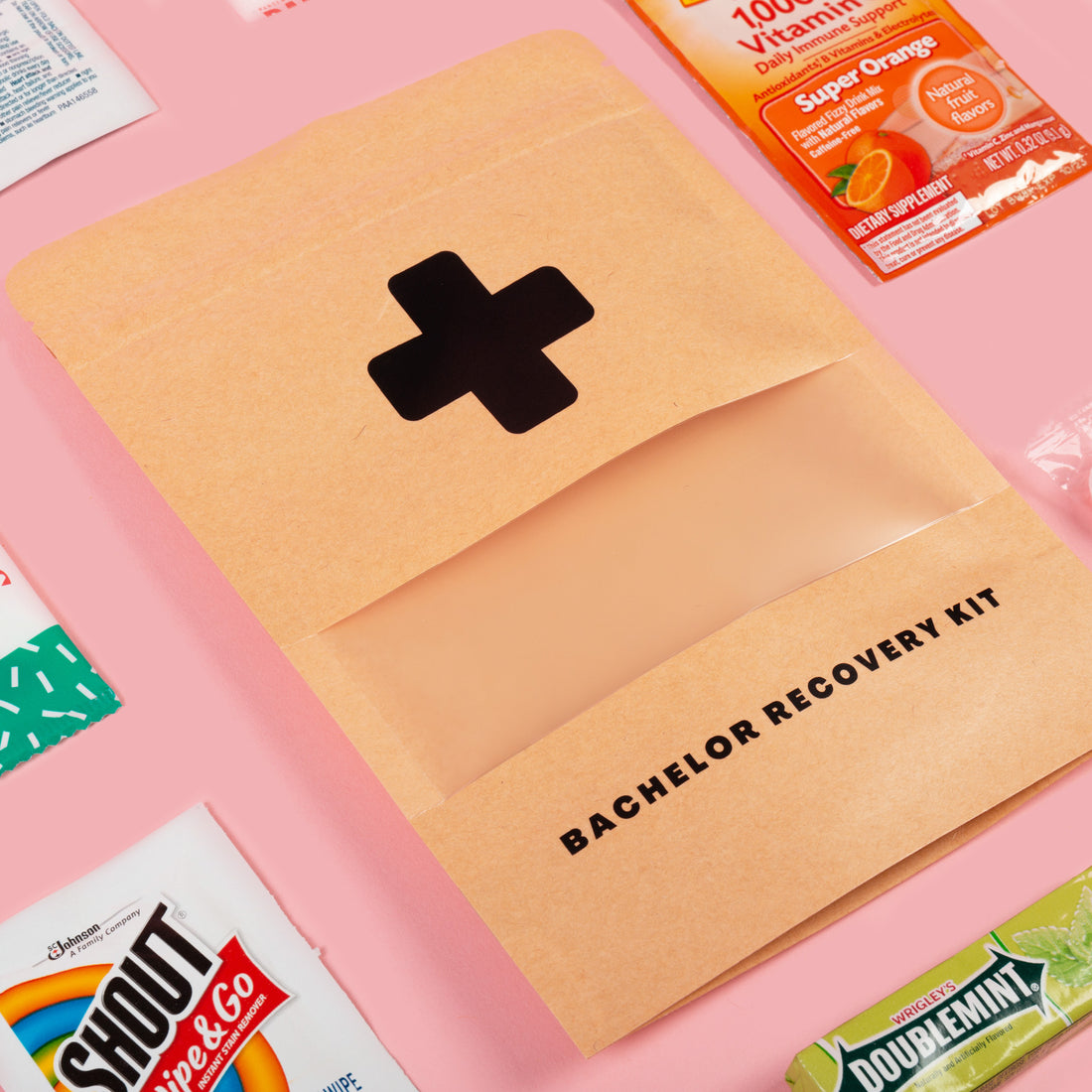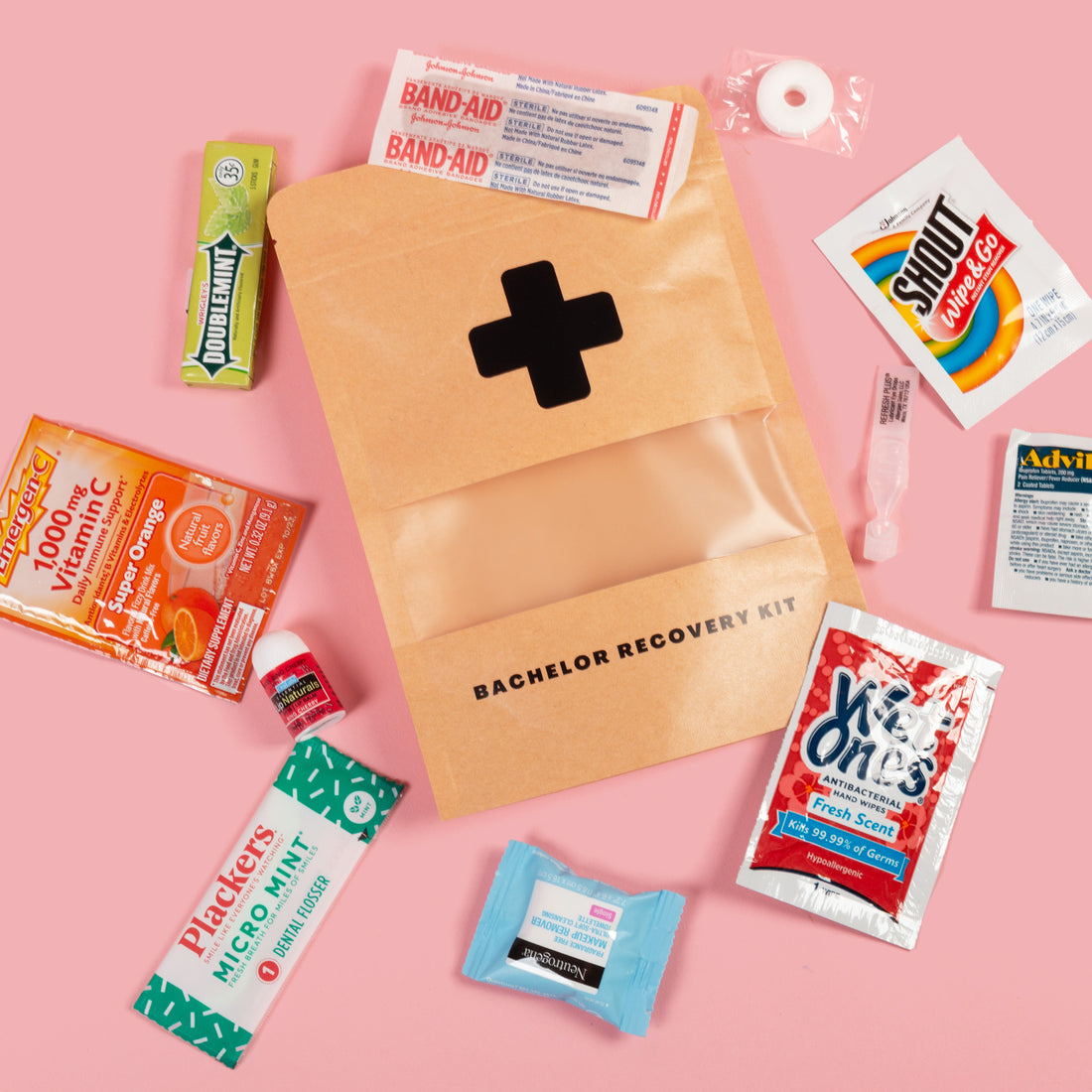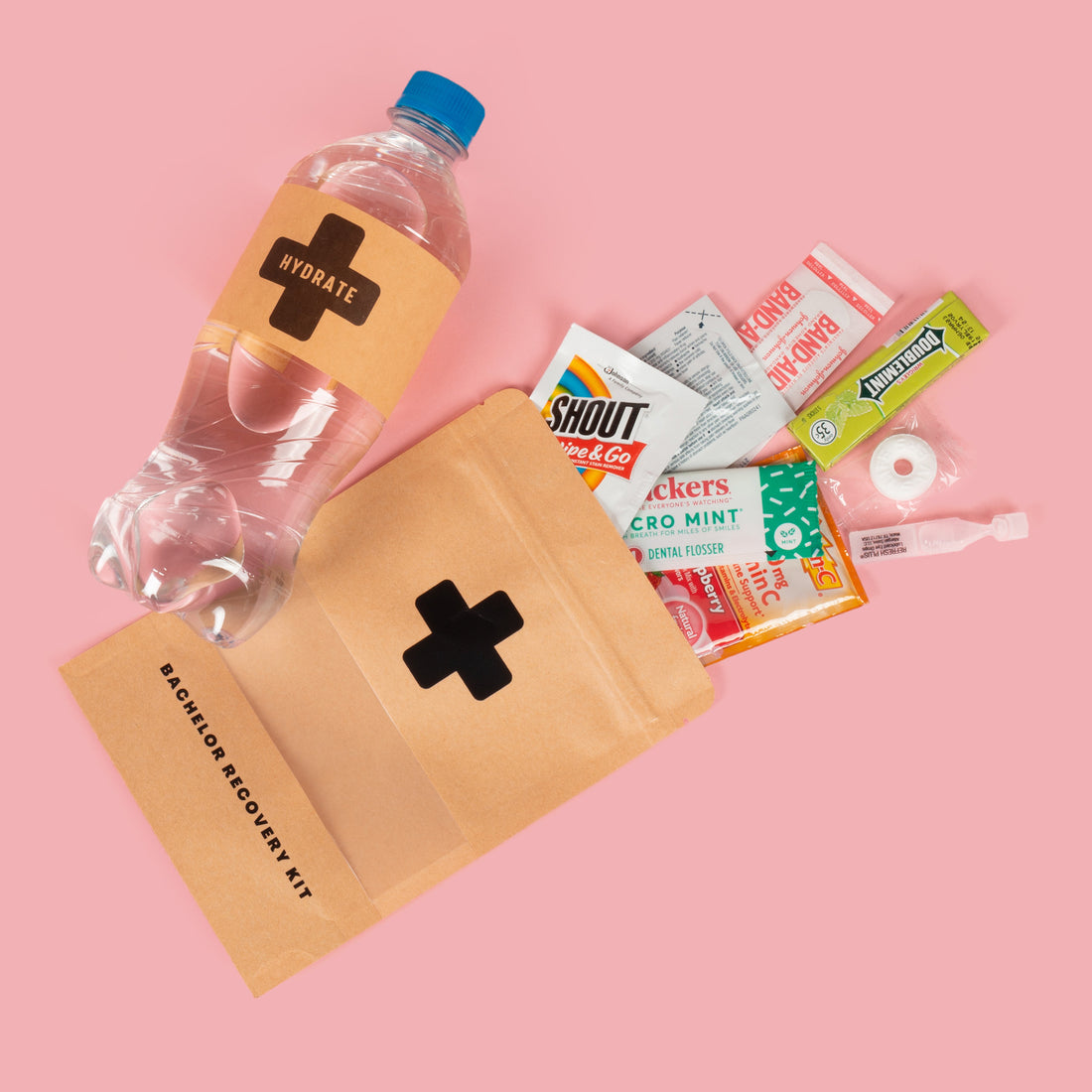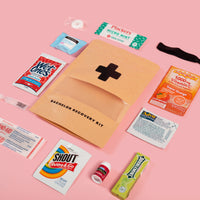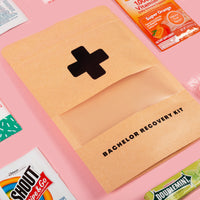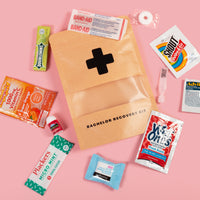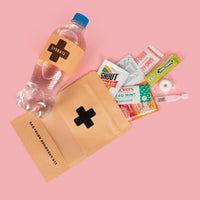 Bachelor Party Recovery Kit
Beat the hangover from Hell and enjoy every last minute of freedom with the guys thanks to a handy kit that's ready for action. It'll take the edge off a headache, give you a boost of energy the next morning, and maybe even refresh your memory of the chaos from the night before!

This clever kit always goes down well with all the guys. It's a smart way to defeat even the most epic hangover in style.

Bag is approximately 8 inches x 5 inches. Comes in a choice of FIVE sizes so you can pick exactly what you want. Click on details to learn more!

CHOOSE FROM FIVE SIZES - or just buy the bags!

Classic

1. Advil
2. Band aid
3. Life savers mint
4. Plackers floss pick
5. Shout wipe
XL

1. Advil
2. Band aid
3. Life savers mint
4. Plackers floss pick
5. Shout wipe
6. Trident wintergreen gum
7. Eye drops
8. Emergenc
XXL

1. Advil
2. Band aid
3. Life savers mint
4. Plackers floss pick
5. Shout wipe
6. Trident wintergreen gum
7. Eye drops
8. Emergenc
9. Mini chapstick
10. Wet wipe
Glam
1. Advil
2. Band aid
3. Life savers mint
4. Plackers floss pick
5. Shout wipe
6. Trident wintergreen gum
7. Eye drops
8. Emergenc
9. Hair tie
10. Neutrogena make up remover
Mega (includes all items)

1. Advil
2. Band aid
3. Life savers mint
4. Plackers floss pick
5. Shout wipe
6. Trident wintergreen gum
7. Eye drops
8. Emergenc
9. Mini chapstick
10. Wet wipe
11. Hair tie
12. Neutrogena make up remover