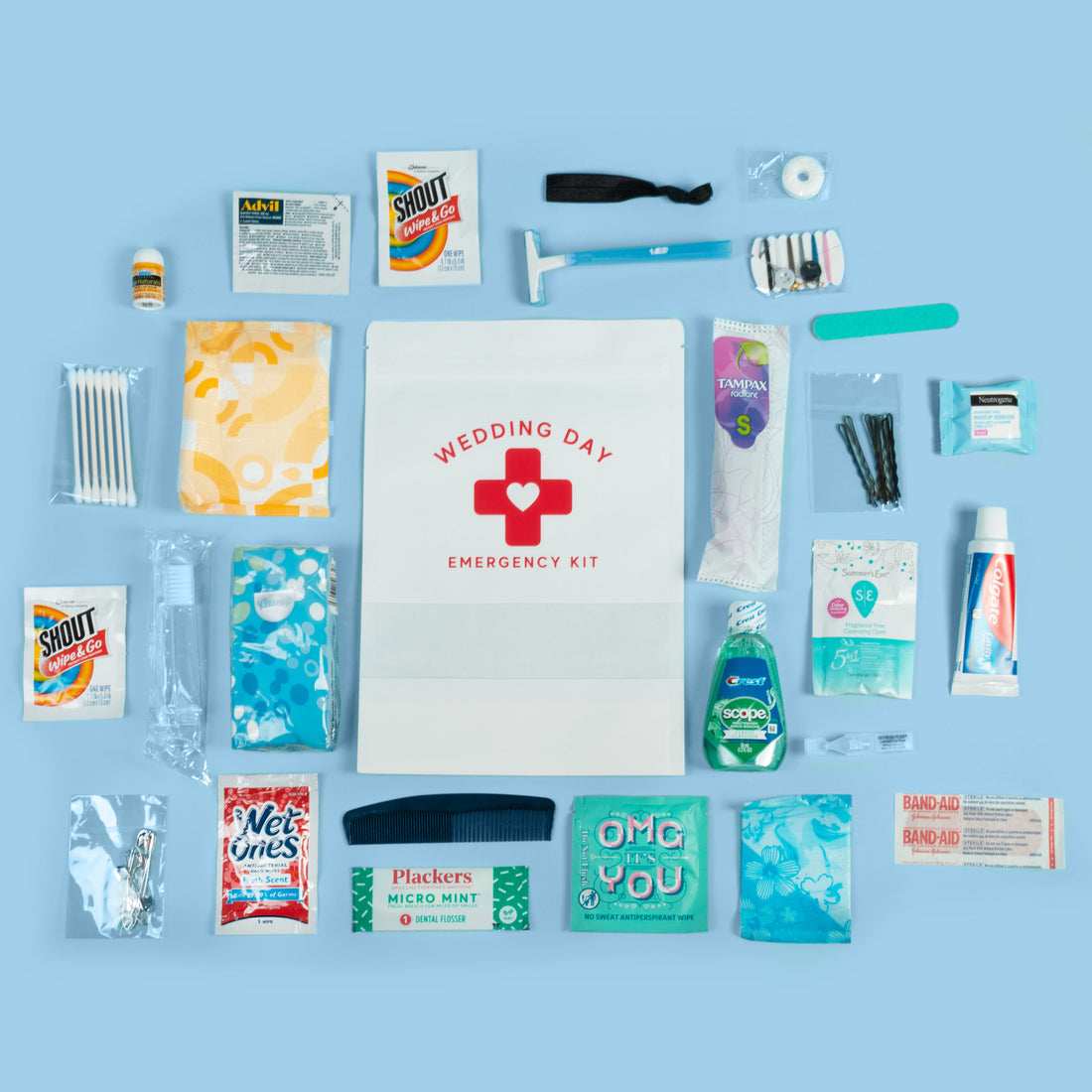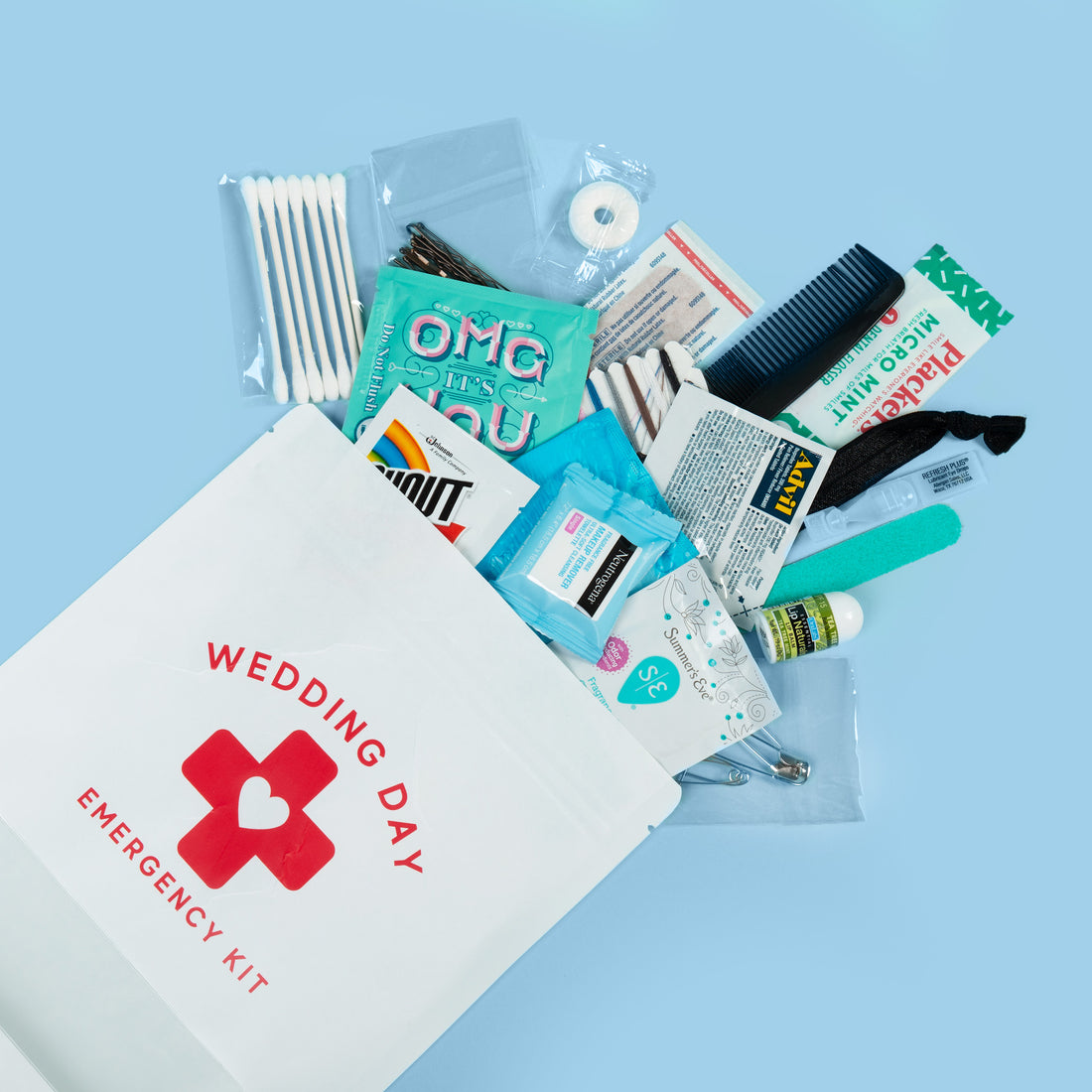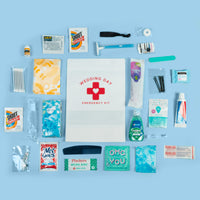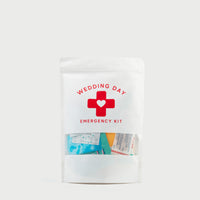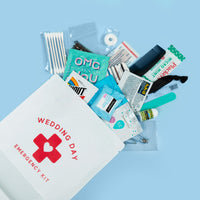 Bride's Wedding Day Emergency Kit
Help the bride take everything in her stride without a worry in the world by gifting her an elegant stand-up, resealable pouch that's ready for anything. Inside, she'll find all the essentials for the big day, each ready and waiting to avert any disaster…even the hangover.

And because it's flawlessly white, it'll match the dress she wants to remember for the rest of her life.

If you're a mom, sister, bridesmaid, mother in law, or even the groom - give the bride the perfect gift: everything she needs to make sure things to according to plan.

Available in a choice of three exclusive sizes so you're always prepared - with 12, 18, or 26 items. The bag is 10x7 and has plenty of room for more items to be added. Bag can be expanded to about 2 inches and stands up. Read the details for more information.
Available in a choice of three exclusive sizes so you're always prepared - with 12, 18, or 26 items:

**SMALL**
(1) Advil
(2) Bandaid
(3) Mint
(4) Shout
(5) Floss pick
(6) Panty liner
(7) Make up wipe
(8) Eve wipe
(9) Hair tie
(10) Bobby pins
(11) Safety pins
(12) Q tips

**DELUXE**
(1) Advil
(2) Bandaid
(3) Mint
(4) Shout
(5) Floss pick
(6) Panty liner
(7) Make up wipe
(8) Eve wipe
(9) Hair tie
(10) Bobby pins
(11) Safety pins
(12) Q tips
(13) Eye drops
(14) Chapstick
(15) Deodorant wipe
(16) Comb
(17) Nail file
(18) Sewing Kit


**PREMIUM**
(1) Advil
(2) Bandaid
(3) Mint
(4) Shout
(5) Floss pick
(6) Panty liner
(7) Make up wipe
(8) Eve wipe
(9) Hair tie
(10) Bobby pins
(11) Safety pins
(12) Q tips
(13) Eye drops
(14) Chapstick
(15) Deodorant wipe
(16) Comb
(17) Nail file
(18) Sewing Kit
(19) Pad
(20) Tampon
(21) Toothbrush
(22) Toothpaste
(23) Scope
(24) Shaving razer
(25) Tissue pack
(26) Wet wipe