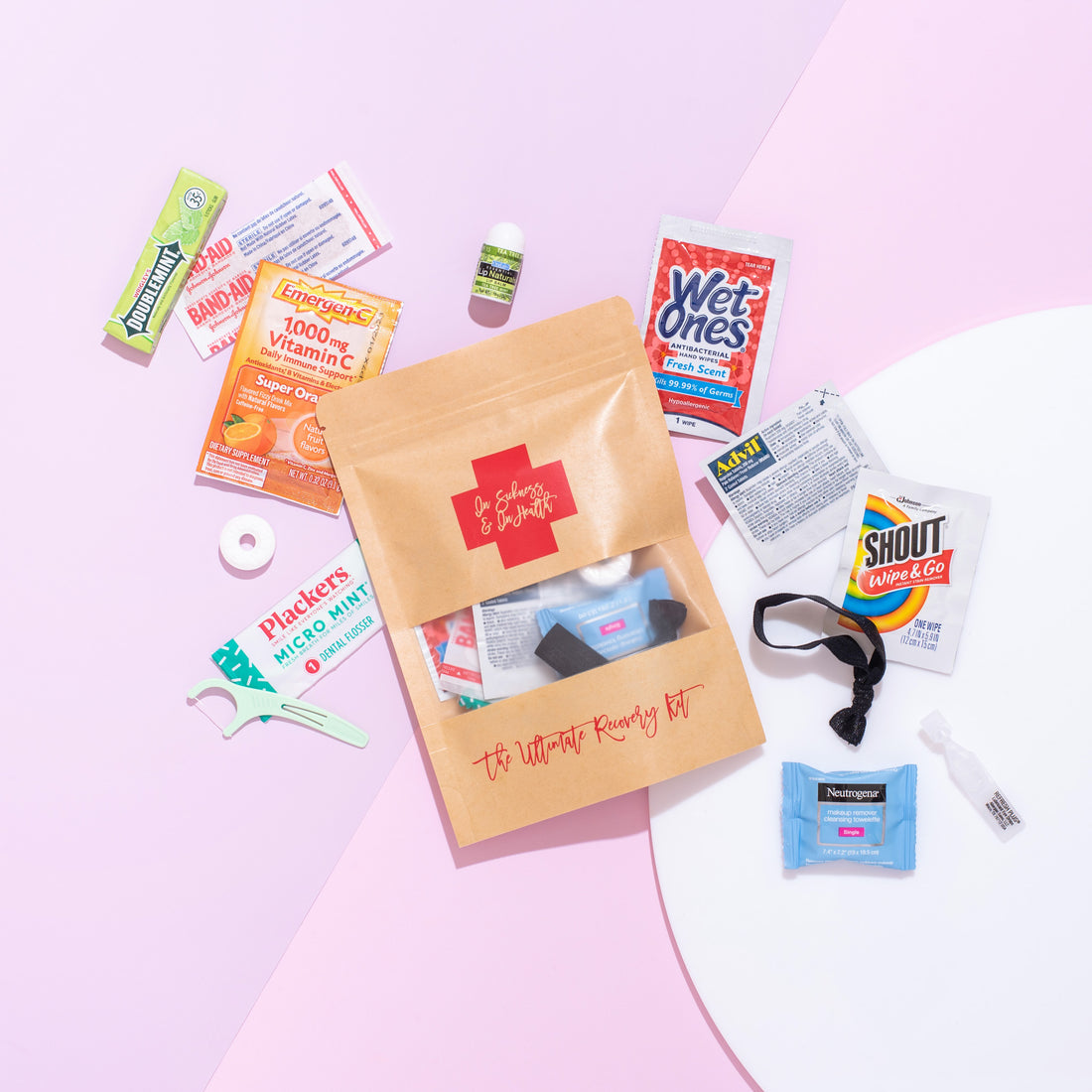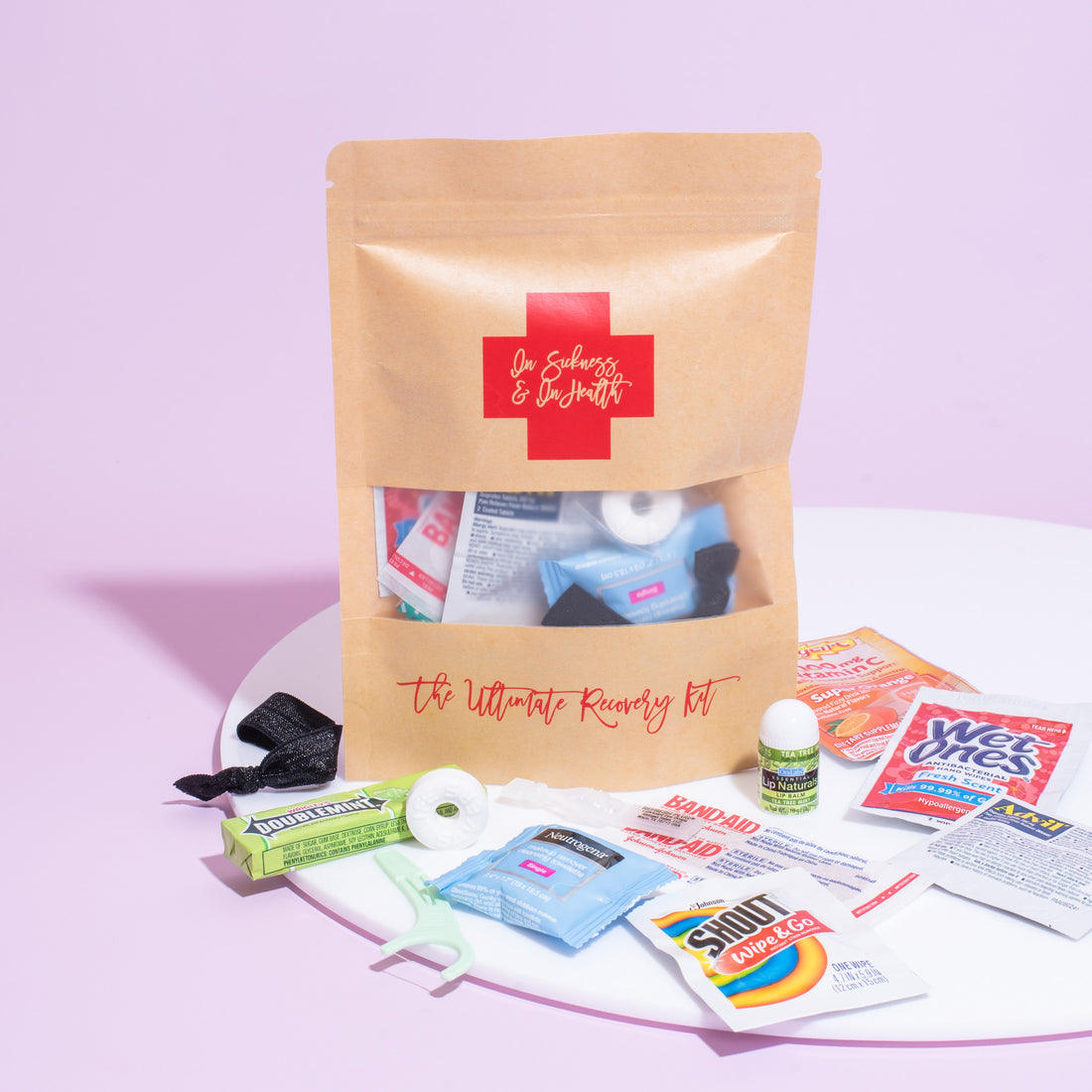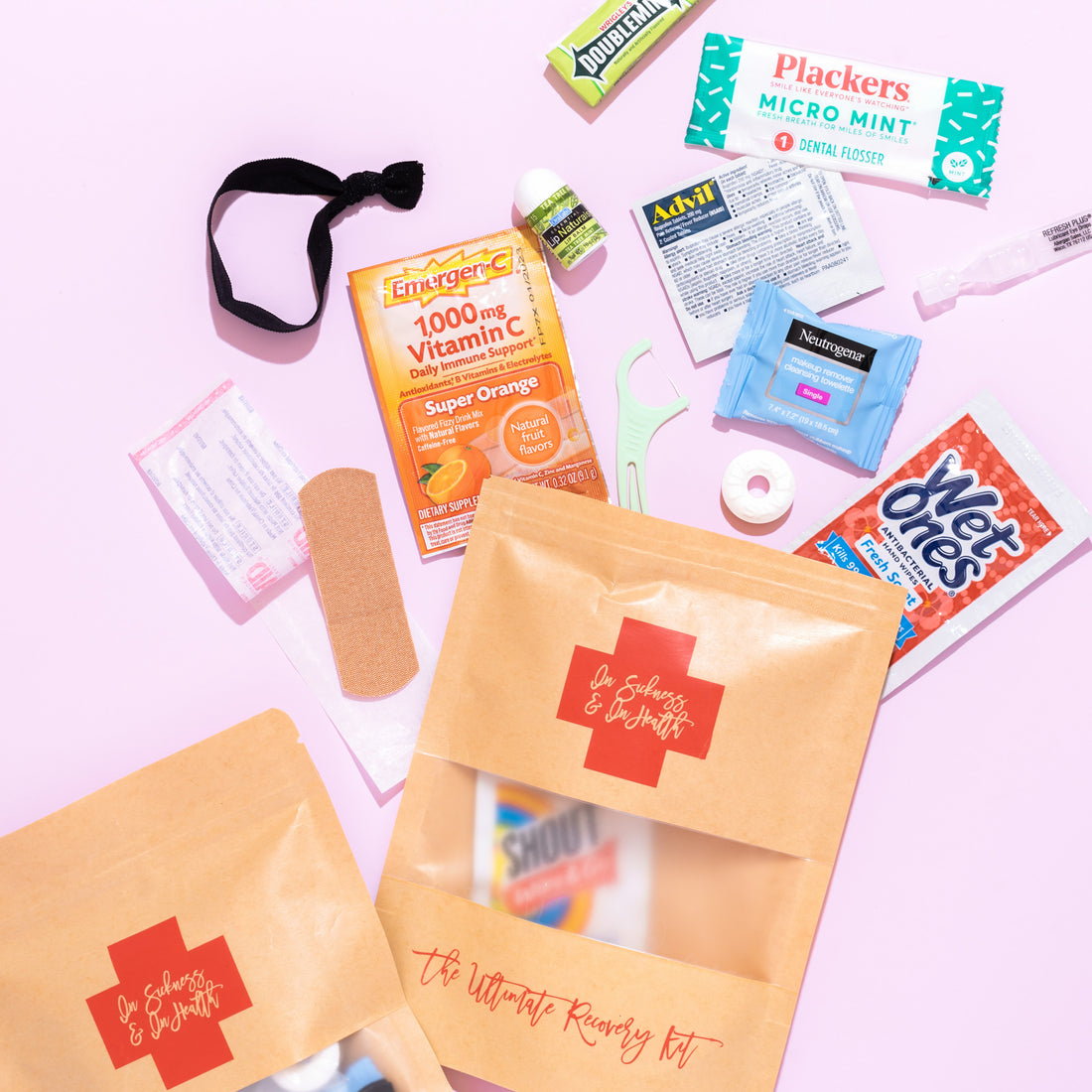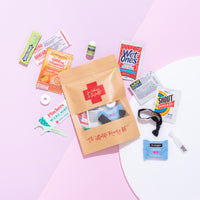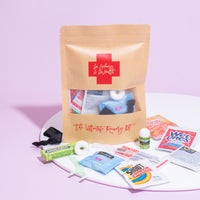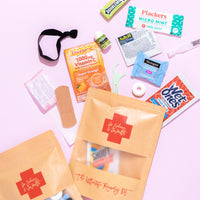 In Sickness & In Health Recovery Kit
Perfect for your bachelor, bachelorette, and wedding weekends! Our recovery bags come assembled with a variety of items, saving you the hassle of running to the store the morning after.
Our stand-up, resealable hangover bags say "in sickness and in health - the ultimate recovery kit." They are approximately 8 inches x 5 inches. 
CHOOSE FROM FIVE SIZES - or just buy the bags!

Classic

1. Advil
2. Band aid
3. Life savers mint
4. Plackers floss pick
5. Shout wipe
XL

1. Advil
2. Band aid
3. Life savers mint
4. Plackers floss pick
5. Shout wipe
6. Trident wintergreen gum
7. Eye drops
8. Emergenc
XXL

1. Advil
2. Band aid
3. Life savers mint
4. Plackers floss pick
5. Shout wipe
6. Trident wintergreen gum
7. Eye drops
8. Emergenc
9. Mini chapstick
10. Wet wipe
Glam
1. Advil
2. Band aid
3. Life savers mint
4. Plackers floss pick
5. Shout wipe
6. Trident wintergreen gum
7. Eye drops
8. Emergenc
9. Hair tie
10. Neutrogena make up remover
Mega (includes all items)

1. Advil
2. Band aid
3. Life savers mint
4. Plackers floss pick
5. Shout wipe
6. Trident wintergreen gum
7. Eye drops
8. Emergenc
9. Mini chapstick
10. Wet wipe
11. Hair tie
12. Neutrogena make up remover